If You're Reading This Chances Are You Didn't Go to Coachella
This year marks a magical few days known to everybody as Coachella (cue gasps and applause), also less formally dubbed as "fashion week part 2". I quite frankly see it as an opportunity for people varying in all ages between 17 to 86 in a competition of who can cover themselves in the most glitter on the exposed parts of their bodies without catching an indecent exposure charge. KIDDING, OBVIOUSLY. Though some looks over the 3-day period do tend to range from slightly raunchy to 'this feels like one of those nightmares where you accidentally leave the house without clothes on', though I do give an A+ for the effort most attenders put into their festival looks.
But fashion isn't the only thing Coachella focuses on, there's the other reason you pay $429 a general admission ticket ($999 for VIP passes), and that is the amazing line-up the festival always provides. Acts including 6LACK, Alina Baraz, ALT-J, Amine, Aurora, Beyonce, Blackbear, Brockhampton (!!), Cardi B, Borns and Daniel Caesar are just a few examples of the hundreds of brilliantly talented artists performing. Great to know that while Beyonce was busy getting Drunk in Love, I was sitting in math class Sorry I couldn't be there (haha get it? Song references? Anyone?).
Guests also tend to camp out if they're staying more than one day which to my surprise many do. There's also an abundance of security keeping everyone safe and making sure no one does anything too illegal. But it seems this year has been going smoothly so far, minus some mishaps the performers may face on stage, like microphones not working (*cough* Brockhamptom *cough*) or some wardrobe malfunctions that many are bound to encounter with some of the wacky fashion statements made. The energy at Coachella is always full of excitement, happiness, and of course- lots of love! I really believe that's one of the major things that attracts people to it and keeps them coming back for more.
Though this year there has been a big issue of sexual misconduct. Many women reported that been groped, inappropriately touched, or otherwise harassed over the course of the three-day event. What's even more revolting is the fact that this is extremely common during festivals. Coachella itself has yet to speak on this issue.
So, if you do decide to go, understand that though you are there to have fun, let loose and be yourself, it's extremely important to take precautions and stay safe all throughout the duration of your trip. So, pull out your leopard print body suit and your glitter- and have a blast!
Below I have created a list of do's and don'ts when it comes to Coachella.
DO
Carry a lot of water on you
Have a granola bar. Or two. Or three. Maybe 4.
Bring a light sweater, you never know how the weather will be.
Backpacks are the most convenient
Let who you're with know where you're going always
Keep an eye on who you're with
Wear comfortable shoes
Once again, STAY HYDRATED!
Be careful
Have fun!
DON'T
Don't overpack
Don't bring a big bag
Be prepared to sweat
Don't come alone, bring a friend
Make bad choices
View Comments (1)
About the Contributor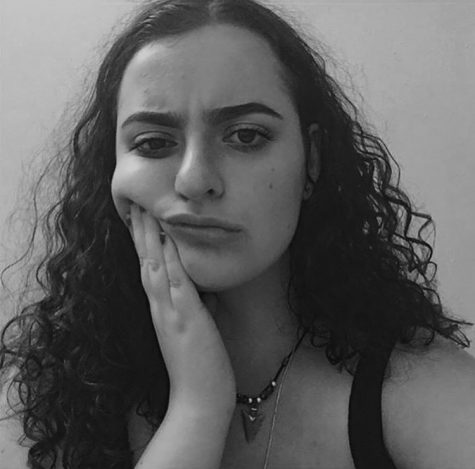 Jade Belli, Staff Reporter
Gr. 12
"None of us really changes over time. we only become more fully what we are."