Mary Poppins Returns: A Review
Everyone knows Mary Poppins, the magical Nanny who floats down on an umbrella from the sky to help a family need. This timeless classic is forever in our hearts, but now back with a spin. In the new film Mary Poppins Returns, her long anticipated arrival is here more magical than ever.
In this sequel Michael Banks is now a bank teller and a father of three. After the death of his wife Kate, his life started to unravel. Owing the bank a loan, Michael finds himself in financial turmoil and longing for any and every solution. In the midst of madness, Mary Poppins swoops down on a kite to save the day.
With plenty of remade scenes such as animated musical numbers with penguins, combined with new adventures this version keeps you engaged, excited and wanting more. This film was the perfect mix of nostalgia and something brand new.
Emily Blunt plays a magnificent Mary Poppins, sticking to the classic role while simultaneously putting her own spin on it. Along with Blunt,  Lin-Manuel Miranda was the perfect choice to play Jack. They molded together, acting, singing, & dancing each scene together seamlessly.
It wouldn't be a Disney movie without a happy ending, and Mary Poppins Returns continues this legacy.  If you're looking for a movie to bring back old memories and make you fall in love with them all over again, this one's for you. Despite ups and downs faced in the film you're guaranteed to leave with a warm heart and a smile on your face.
Leave a Comment
About the Writer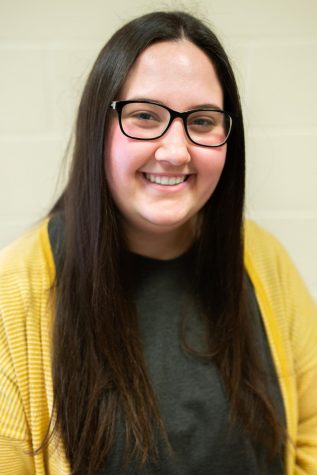 Jenna Potter, Assistant Editor
Grade 12

"The sun will rise and we will try again."