A Year Since Parkland: The Activism Resulting From a Tragedy
How one community turned their pain into the drive to make a difference
Hang on for a minute...we're trying to find some more stories you might like.
A year ago, a gunman senselessly opened fire at Marjory Stoneman Douglas High School, killing seventeen innocent people and injuring a dozen more. A year ago, survivors and families of the victims of the crime decided that enough was enough, that gun violence had to end. A year later, the country is still healing, and we will never fully recover. Today, as we remember the lives that were lost, we can step back and reflect on the activism and steps toward change in gun control and safety that has arisen from the heinous tragedy.
Within days of the massacre, survivors and family members of victims began to call for action, urging lawmakers to offer more than just their "thoughts and prayers" to prevent another tragedy. They began to speak at rallies and organize themselves into what would become the March For Our Lives Campaign.
After attending a vigil on the day immediately following the massacre, Cameron Kasky, Alex Wind, and Sofie Whitney collectively formed the #NeverAgain political action committee and gained over 35,000 followers within three days.
Just three days after the attack and while still grieving, Emma Gonzalez delivered a speech, where she eloquently called out lawmakers for not taking action sooner.
Other leaders, including David Hogg, Delaney Tarr, Sarah Chadwick, and Jaclyn Corin gave TV interviews and speeches regarding the issue of gun violence.
Parents of victims likewise joined the cause. Fred Guttenberg, the father of Jaime Guttenberg whose life was claimed in the attack, has become an activist speaking out against the NRA. Manny Oliver, the father of Joaquin Oliver who was also killed, helped open up a gallery titled "Walls For Demand" in Washington in commemoration, featuring murals of the 17 victims. April and Philip Schentrup, parents of Carmen Schentrup are part of Stand With Parkland, an advocacy group started by the victims' families, was started to push for nationwide changes regarding gun control, mental health screenings, public safety, and support for programs that help families of victims of gun violence.
On February 19th, just four days after the shooting, a nationwide march was announced to rally for stricter gun control and safety regulation reforms- titled "March For Our Lives," that attracted the support of Oprah Winfrey and George and Amal Clooney- donations totaling $2 million.
On March 24th, hundreds of thousands of marchers, organized into more than 800 sister marches in all 50 states and six continents, rallied in solidarity with the March For Our Lives event in Washington DC. The organizers of the march focused on using their privilege and social media following to give a voice to young people whose voices matter the most and are severely underrepresented, particularly to campaigns led by black activists in urban communities stricken with gun violence.
The organizers invited members of the Peace Warriors, an anti-violence group in Chicago, and other groups from Brooklyn and Los Angeles to speak at the march. Naomi Wadler, merely eleven years old, delivered a speech on behalf of black girls "whose stories don't make the page of front newspapers."
In her speech to the U.S House Committee during a hearing on gun violence, Aalayah Eastmond recalled the horror she felt during the attack, hiding under the bodies of those killed during the shooting to save herself, and also brought attention to the fact that the same horror is felt on a daily basis in minority communities due to gun violence.
Moreover, the organizers allowed only young speakers and artists under 24 to submit official poster designs. Many under the voting age, they turned their attention into garnering a widespread increase in turnout among young voters, encouraging the youth to vote out NRA backed politicians, and hold those elected to office accountable for their promises on gun control.
Beginning on June 15th, Kasky and other leaders also embarked on a two-month-long bus tour, titled "Road to Change," focused on registering young voters and stimulating public support in gun violence prevention in cities where the NRA holds the biggest influence in politics. Two nationwide school walkouts held on March 14th and April 20th, were organized to bring attention to the youth.
The leaders of March for Our Lives' determination and unwavering motivation have proven to be unprecedented. Previous mass shootings resulted in the same pattern: periods of mourning followed by proposed bills for gun restrictions. Yet, these bills never make it to the next stage. No bipartisan agreement is ever agreed on to end the gun violence epidemic, the country moves on until the next massacre occurs and so the cycle continues. The students of Marjory Stoneman Douglas High School broke this pattern. Within the year, the activism by survivors, friends, and family of the victims resulted in substantial and concrete steps towards their goals.
In March, Florida's Republican legislature passed SB 7026, otherwise known as the Marjory Stoneman Douglas High School Public Safety Act, which raised the legal age to purchase a firearm from 18 to 21, implemented a three-day waiting period on all gun purchases, and allowed law enforcement to take an "extreme risk protection order" which prevents anyone who is deemed a threat from owning firearms.
Additionally, to the disapproval of many, the bill allowed teachers to be armed in school districts that allowed for it. Despite this portion of the bill, which many argued adds to rather than combats gun violence, the bill was the first gun restriction law in Florida in two decades. It was voted for by sixty-seven NRA backed Republicans, and signed by gun-friendly Florida Governor Rick Scott. And that is substantial.
In Washington, voters passed Initiative 1639, which held gun owners criminally accountable if a child or felon used their gun to commit a crime. It was the single voter initiative concerning gun safety to appear on a ballot on Election Day and received the support of 60% of voters.
Overall, 67 new gun laws were passed in 2018, by both Republican and Democratic legislators, in twenty-six states. In New York, laws were passed aimed at implementing stricter background checks, reducing urban gun violence, and keeping guns out of the hands of domestic abusers.
Youth voting turnout increased ten percent in comparison to last year, totaling 31%. Although still low, it was the highest midterm election rate in decades. On February 6th, The House Of Representatives held the first gun-controlled hearing in six years, in an attempt to adopt H.R.8, a.k.a. The Bipartisan Background Checks Act of 2019. The bill, which would expand background checks for gun sales was set to be considered by the House on February 13th. While many of these laws are just initial steps, in comparison to previous years, these measures are ground-breaking.
According to a Politico/Morning Consult survey, support for stronger gun regulations has increased dramatically since last year, reaching 60% last November. Furthermore, their cause has resulted in many companies and politicians cutting ties with the National Rifle Association (NRA) including Delta Airlines and Metlife. In fact, according to WSJ/NBC, support for the NRA has been down 37%.
The March For Our Lives leaders were awarded the 2018 International Children's Peace Prize at a ceremony in Cape Town, South Africa. In wake of this, they have made it clear that they're not done. They're hoping to ban high capacity magazines, expand federal background check requirements on all gun purchases such as online and at gun shows, ban semi-automatic assault rifles for public use, strengthen laws to keep firearms out of the hands of domestic abusers, and fund research for gun violence as a public health issue in the near future. They also hope to play a role in lobbying in state houses. In addition, by 2020, they are striving to achieve a youth voter turnout of 71%. Currently, March For Our Lives has 200 chapters nationwide. By next year, they wish to double the number.
While there is still much more to accomplish, the changes that have occurred have been instrumental in achieving the eventual goal of a country free of gun violence. If there is anything to be taken from the tragedy in Parkland, it's that we haven't been doing enough to combat gun violence. It's that change is coming.
The Parkland survivors have taught us through their perseverance that our generation has the power to move the world and improve our own futures.  So, as we remember the victims of the Parkland shooting, let us also reflect on how far we've come in a year's time to ensure that future generations do not have to grow up in a world plagued by fear and gun violence.

About the Contributor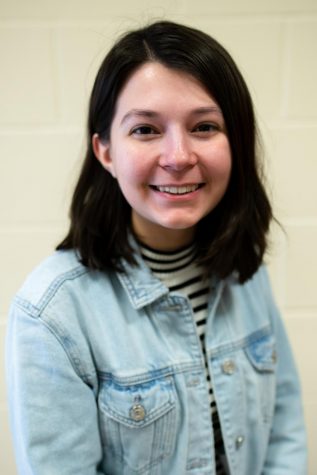 Elizabeth Niemiec, Assistant Editor
Grade 12

"What a wonderful thought it is that some of the best days of our lives haven't happened yet." - Anne Frank