Weekly Update
Giving you the news near and far
PMHS Life:
The Talent Show meeting was held on March 20th, and auditions will be held next week on March 28th. Any student from any grade is able to participate, and they can speak to Mrs. Connelly for details.

Patchogue Medford High School will be having its second Pops Concert on March 28, where the choral, string, and wind ensembles will be performing. The new treble choir will be performing as well.

On March 29th, Patchogue Medford High School will be hosting Junior Journalism Day, where students from the elementary schools and the middle schools will learn and participate in recording broadcasts and writing articles.

The Business Honor Society Induction ceremony will be held on March 27th, honoring those who have demonstrated great work in their business classes.
Community:
A 7-Eleven store was robbed at gunpoint late Monday night. Thankfully, there were no injuries during this robbery.

The 3rd Annual Splish Splash Polar Plunge is taking place on April 6th in the wave pool at the Splish Splash Waterpark.

Norwegian Cruise Line is hosting a competition where community members vote for a teacher to win a cruise. If a teacher from Patchogue Medford  wins, the district will receive $15,000.
National:
Mountain Lions in California are at a risk for extinction because of low genetic diversity which keeps the population stable.

In the Midwest, the heavy amount of rainfall and melting snow are causing the Missouri River to overflow, leaving towns and homes underwater.

Fish from the Cuyahoga River in Ohio are now safe to eat. Many stopped eating fish from this river after catching fire multiple times due to sewage and industrial waste problems.
International:
Over 350 people were killed after a cyclone hit Southern Africa earlier this week which caused heavy rain and landslides.

In China, Someone bought a racing pigeon for $1.4 million which is the most money ever paid for a racing pigeon.

After an attack in New Zealand, many people are joining a movement for gun control but no actions are being taken as of right now.
About the Writers
Isabella Scuteri, Editor in chief
Isabella is a senior at Patchogue-Medford High School and fourth year journalism student . She is the Editor in Chief and helped get the newspaper off...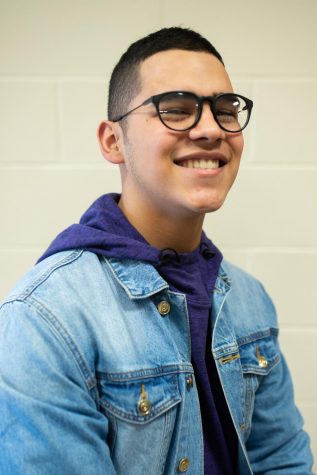 Andres Rendon, Staff Writer & RTV Co-Anchor


Grade 12

"Sometimes one bite is more than enough to know you want more of the thing you just got a taste of." -Dr. Pomatter