The Rise and Fall of Antonio Brown
Can his performance overcome his antics?
Antonio Brown was a 6th round pick for the Pittsburgh Steelers in the 2010 draft. (How he slipped that far, I have no clue.) He came into an absolutely great situation with the Steelers inheriting Hall of Fame quarterback and coach in "Big" Ben Roethlisberger and Mike Tomlin.
Quickly he became a top receiver in the NFL, racking up many records and awards playing for the Steelers. He was labeled as one of the hardest workers in the league, and the general public loved him. Business was "Boomin".
The first mistake of AB's career was the infamous Facebook like incident. Brown recorded his then coach, Mike Tomlin's, post game speech and game-plan for the Patriots which is strictly against the rules.
After this incident followed a few others including missing the last game of the season unannounced, as well as trying to expose his former teammate JuJu Smith-Schuster.
The story behind AB acting up during his last moments as a Steeler was that all he wanted was guaranteed money. He saw himself as the best receiver in the league and he wanted to be paid like it. So after being traded to the Oakland Raiders he got what he wanted. Thirty million dollars, guaranteed, just to play football. But Brown's ego became too big for even that amount of money.
The first of many incidents was the frostbite situation. AB went into a cryotherapy chamber which was a facility used for recovery. He did not use proper footwear and was sidelined for the start of camp with extreme frostbite.
After this came the helmet issue. The NFL does not allow the specific helmet Antonio has used for his whole career, and after filing two grievances, he threatened to retire. Just another distraction for the Raiders to deal with.
Brown soon stopped showing up to practices, and after being fined by general manager Mike Mayock, he threatened to fight him in a meeting and called him a racial slur.
Oakland ended up voiding his 30 million and he then refused to play a single game for them. After begging for a release on social media, he was released and signed by the Patriots on a 15 million dollar deal.
If anyone can tame Antonio Brown, it's Bill Belichick so everyone will have to stay tuned and see how this next chapter of his career plays out.
View Comments (1)
About the Contributor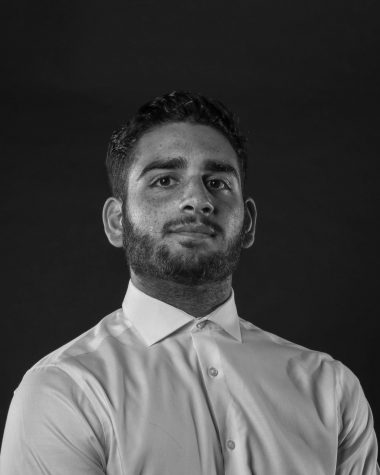 Tony Salamah, Staff Writer
Tony is a senior here at Pat-Med, and it's his fourth year on the Red & Black. He plans to major in Journalism and study at Hofstra University. He...