School Student Emails: Why They're Important
Teachers receive many emails daily. Mostly from students that have questions about a homework assignment or just, in general, they need to get into contact with teachers. When they receive these emails it's hard to see who's a student and who's not.
Sometimes, students have email usernames that they made when they were literally ten years old. Just imagine being a teacher getting an email from '[email protected]' which happens to be Pat-Med student, P.J. Osheske's old email user named after his Club Penguin username.
"While I appreciate that the school is providing us with Office 365, myself and many of my peers have spent our whole high school careers using the Google Suite, and making the change just for our senior year seems unnecessary," said P.J.
About two to three years ago the Patchogue-Medford School District created each student a 'pmschools.org' email with their first and last names with Outlook by Microsoft. These accounts also gives you access to Microsoft Word, PowerPoint, OneDrive and all other Office 365 applications.
This is very helpful to all students since the Microsoft Office is a bit expensive being that it costs $70 a year and clearly, not every student/student's family can afford that.
"Students should use their school-specific e-mail accounts because of the electronic filters, firewall protection, and privacy software that we use as a district," said Patchogue-Medford High School Principal Dr. Rusielewicz.
Dr. R also said, "Each year more and more students are using them. So with each year, we have been stressing the need to use student e-mail accounts for school business and personal accounts for personal business."
By giving all students a district-wide, personalized school email account it demonstrates the professionalism of correspondence for students. It is expected that all students will be using the email and teachers will have no problem recognizing their students.
TIP: If you are trying to log into your pmschools email, go to https://login.microsoftonline.com/ and put in your first name, middle initial, last name @pmschools.org, and your password should be 'red', 'blue', or 'password'. If you still cannot log in see one of the school's librarians.
About the Writer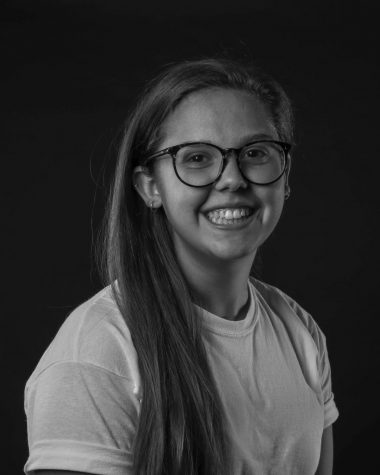 Phoebe Lawson, Staff Writer
Phoebe is in her senior year of high school and has been a dedicated part of the school newspaper and Journalism class since her freshman year. Although...