Field Hockey team raises money to support Breast Cancer Research
The Field Hockey team braved the chilly and rainy weather to support a worthy cause.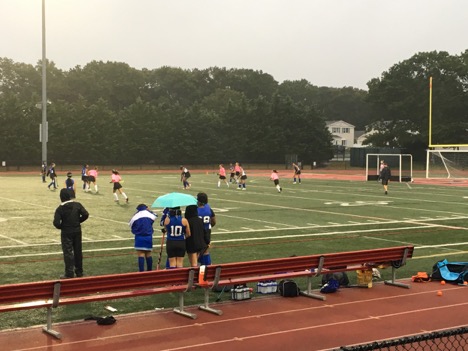 October is a month usually decked out in orange and black but the PMHS Varsity and JV field hockey teams decided pink was a more deserving shade. This Thursday, both teams showed their support of  breast cancer research by hosting a Stick it To Cancer game. 
Both teams were set up against Copaigue; a strong competitor. The weather was definitely not in our favor. It was fifty-six degrees with a light, cold shower. However, it did not stop the Raider's spirit!
Sophomore defensemen, Julia Tully says,"I feel excited and proud to play today and represent Patchogue-Medford at this game," 
Both the Varsity and JV dominated their games with the varsity team having a 5-0 score; while JV ended victorious with a final score of 3-0. The varsity team's record is now in good enough shape to potentially  make it to playoffs.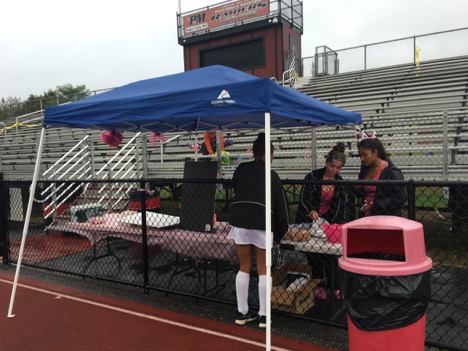 However, this event is about more than just the game, it's about the community coming together to support something much bigger. As as a community who has experienced loss in many ways, it's very special to see everyone come in this game's rainy weather to help out.
The girls had set up a bake sale, where all proceeds when to breast cancer research. What better statement can be made than to show how a simple sugar cookie can help a cause that so many in our community have been affected by.  
Leave a Comment