Unplanned Early Dismissal
Another unexpected event results in the early release of the school day.
A mundane school day turned into another one of Pat-Med's classic annual early releases.
This trend started in 2016 with a power outage, the hallway roof collapse flooding in 2017, and then another power outage in 2018. This year's incident a was a small smoke fire.
It started in 3rd period in the language hallway near room 109. The inside of the heater was overworked and resulted in the electrical malfunction.
Dr. Rusielewicz compared the scent of the smoke to a burnout ballast in the lights.
"This is the reasoning for not pulling the fire alarm immediately. No one thought anything of the scent until a language teacher saw smoke and pulled the fire alarm."
Meanwhile, Mr. Marangi headed out of his office to find smoke throughout the halls. His first instinct was to grab a fire extinguisher and put out the flames from the heater.
"It was really smokey, I could hardly see in that hallway," said Mr Marangi. "Once we saw the heater was on fire, I went out to look for a fire extinguisher."
Students were then evacuated from the building and waited outside for more news until what would have been period six.
"Kuddos to the kids" said Dr. R referring to their patience and behavior waiting outside.
The Fire Marshall and the high school staff determined the smell was too strong to continue the school day as scheduled.
The students were briefly allowed back into the building to get their belongings and students and faculty were dismissed.
After school activities and evening events were cancelled; however, look for announcements regarding rescheduled dates and times for sporting events and the College and Career Fair.
About the Contributors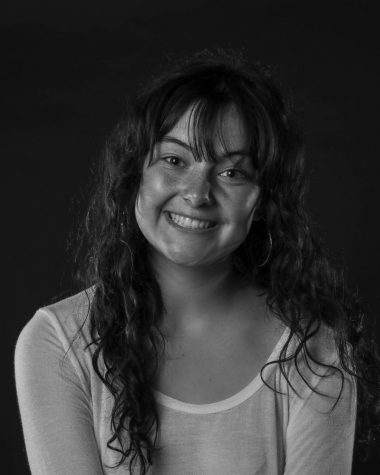 Delaney Reh, Editor in chief
Delaney is a senior at PMHS and it is her third year on The Red and Black. She is the Editor in Chief and in the past has held the title of Photo Editor....
Isabella Scuteri, Editor in chief
Isabella is a senior at Patchogue-Medford High School and fourth year journalism student . She is the Editor in Chief and helped get the newspaper off...