A New Light in Our Community
To the delight of many Patchogue residents, a new twenty-two foot solar powered lighthouse was erected in Sandspit Marina in Patchogue. Many may know this location as the dock near Mama Lombardi's on The Bay.
The lighthouse takes the place of a stack of concrete slabs that had been there previously. Sailors will now be able to locate the Patchogue Bay as they navigate through Brookhaven waters and into the dock.  
Along with the impressive lighthouse, Patchogue Mayor Paul V. Pontiei Jr. also details plans for a rehabilitation of the bay jetty that was previously damaged by Superstorm Sandy in 2012. The improvement will prevent silt and other contaminants from entering the water. 
This lighthouse is just a small part of the Jetty Project, a $1 Million attempt to make the Patchogue Bay more appealing to sailors and residents, as well as upgrade the health of the waters in and around Patchogue. A new fishing pier and small park are also expected to follow within the next few years. 
Mayor Pontieri said about the new project, "The lighthouse is important to the Greater Patchogue Community: we are not only a waterfront community, but also a welcoming community. When we received the funding for the rebuilding of the jetty from former State Senator Thomas Crocci, I spoke to Brookhaven Town Supervisor Edward Romaine and it was agreed that we needed to make this inviting and welcoming for visitors and boaters coming into the Village of Patchogue and the Town of Brookhaven. In addition to the lighthouse there is also going to be a fishing pier and walkway on the jetty. The Town and the Village provided the additional funding for the lighthouse and pier."
Many Patchogue residents are ecstatic about the new addition to the community, some visiting during construction.
After speaking to some, one resident said, "I was so excited to hear about this! It will definitely add to the appeal of Patchogue."
This project will undoubtedly draw tourists towards the Patchogue area while improving the style and appeal of the Bay to sailors. 
About the Writer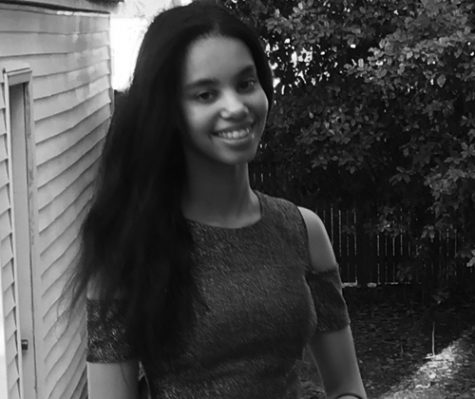 Chloe Lesson, Staff Reporter
Grade 9
"My mission in life is not merely to survive, but to thrive; and to do so with some passion, some compassion, some humor, and some style"
~Maya...