Whodunnit? The Students Who Take this Elective Will Find Out!
Suspense and the Supernatural is a half-year, English elective that focuses on the study of "whodunnit"-style murder mysteries, building suspense in writing and on screen, as well as horror fiction.
This elective is for those who are interested in a fun perspective on the literary and storytelling side of suspense and horror. Isabelle Balcarcel, a senior, explains that this class is "enjoyable for people who enjoy murder mysteries, suspenseful stories, and a project-based class with no tests or quizzes." Kayci Appignani, a senior, "highly recommends this class to anyone."
For this holiday-themed activity, "Who Killed Santa", students must use critical thinking, observational skills, communication and problem-solving to connect two and two together through a detective's eyes and identify the perpetrator.
Sophia Emr, a sophomore, explains, "We have to read a blurb of possible suspects, then look at crime scene photos, time of death, fingerprints and blood types. And then we have to discuss and debate with our partners." Lauren Bailey, a senior, adds that this activity and class gets her into a "detective mindset."
The class often takes trips to the library where they collaborate with Mrs. Sclafani, one of the librarians here at PMHS. When asked what she likes most about having this class in the library, her response was, "Watching everyone work, collaborate and enjoy the library space we've created is what I love about this unique class."
Question everything: but not when it comes to the amusement and pleasure you will get out of this class when you sign up to take it. Grades 9-12 are welcome!
Leave a Comment
About the Contributor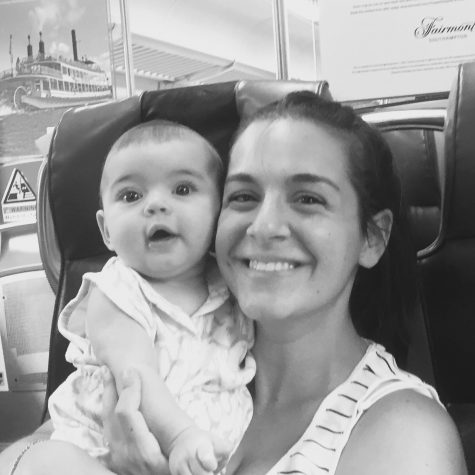 Mrs. Mckeough, Co-Advisor
"I have no idea what I'm doing, but I know I'm doing it well." ~Andy Dwyer, Parks and Recreation