Pat-Med Sticks it to Cancer
On Monday March 6th, the Ice Hockey Club hosted its 8th annual "Stick It To Cancer" floor hockey tournament. This year was dedicated to two students, Brayden and Paulina, who were diagnosed with Leukemia. Together, the community raised over $6000 to help support the families.
There were teams made up of teachers and students from all over the district. Teams consisted of clubs like Tri-M and the girls' field hockey team. It was very exciting and entertaining watching all these teams go head-to-head in the floor hockey tournament.
One of the highlights from this event was from the Tri-tones, although they didn't win, they played a great game and were certainly entertaining to watch. The tying goal for the Tri-tones, the Tri-M team, was crazy. They were down by one and then a certain goalie threw the ball into his own goal, leaving them at 2-0. Jesse Wilson scores a great goal with a few minutes left. They were down by 1 and Jesse shoots the ball again across the floor and gets it in at the last second. The crowd was in shock and went wild. This was definitely the most memorable moment of the event. Then the game went into a shootout and the Tri-tones won that game.
The winning team was the Big Sticks. They were an extremely strong team and that everyone struggled to beat. They went undefeated
Senior Elliott Richards of the Tri-tones says that "it was a very exciting tournament with a lot of support for a great cause. Every team had an awesome time and was able to play with friends in friendly competition."
After the tournament was over, they had the "chuck a duck" competition. Basically, you buy a rubber duck that has a number on it, you could buy as many ducks as you want. They put a giant target in the middle of the gym, then everyone threw their ducks at the target and tried to get to the center. Whoever got their duck closest to the center won, this year the prize was a smart TV.
Overall, this event was very successful and brought our community together for a good cause. Thank you to everyone who took part or donated to this amazing cause. If you couldn't make it, we recommend that if we have this event next year, you show your support.
Leave a Comment
About the Contributor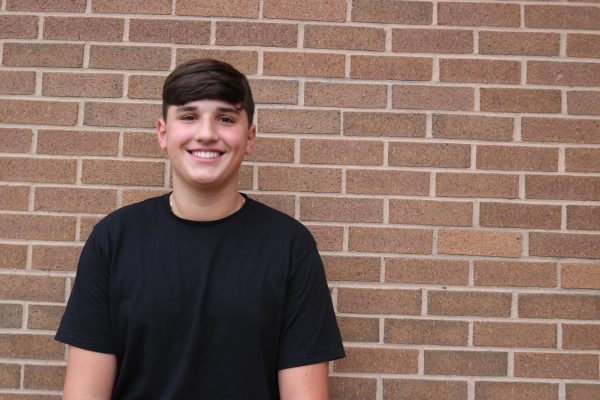 Damiano Scuteri, Staff Writer
Class of 2024
Loves movies, dogs, and music
Fears bugs and clowns
Wishes to pass AP calculus