On November 6th, 2023, The Red and Black had the privilege of attending the 83rd Annual Columbia Scholastic Press Association (CSPA) Fall Conference at Columbia University. The last time The Red and Black attended the CSPA Fall Conference was pre-COVID back in 2018.
 Five years later, with notepads in one hand and a pen in the other, this year's staff spent the day attending workshops and seminars to help them enhance their writing skills and their craft as journalists.  
6:30 AM – Students board the coach bus to embark on the what-felt-much-longer-than-two-hours journey. After surviving traffic, the Hampton Jitney arrived at the front of Lerner Hall, where the day's festivities began. The first gift of the day, our own CSPA lanyards, were handed to us, each with our official name tag that would be later used for attendance. Shortly, everyone split up into their groups and made their way to their first workshop.  
 9:30 AM – Class was in session! As one of the top universities in the nation, it's no surprise the wide selection of classes available for the day. The variety of classes and workshops ranged from learning rules and foundations when posting online in "Social Media Dos and Don'ts" with NBA deputy managing editor, Jenny Dial Creech to discussing the rights we have as high school journalists in "High School Student Press Freedom" with Education Law attorney, Jonathan Falk.   
 Students were also able to expand their writing skills beyond reporting and interviewing. Specifically, English teacher and newspaper adviser, Bretton Zinger's, class, "Writing the Personal Column," provided insight on how to start a column from scratch.   
 Freshman, and staff writer, Emma Catello, "really enjoyed learning about how you can make a story from anything."   
 It's been nearly five years since The Red and Black had a consistent column, the last active one dating back to 2019. However, after Zinger's class, a new column may be upon us, with new ideas already brewing.   
 "It doesn't matter if you experienced an extreme or unusual event or a boring one, there's always a story you can talk about. I also really liked in this session how he gave a prompt and had us complete it with our own stories to give us ideas for our column." Catello adds.  
 Another favorite of the day was "Welcome to Podcast Nation" by speaker Chris Waugaman.
"He spoke about the basics in creating a podcast as well as teaching us how to get our audience engaged," recalls senior and Media Executive Producer, Galilea Rosas.   
Speaking of podcasts, writing wasn't the only skill taught during the conference, there was also focus on broadcast, photography, and leadership skills essential for college.
Freshman and Raider TV editor, Martina Costigliola, says "Visiting Columbia's beautiful campus and experiencing the ambiance of college in the city was cool! I learned a lot of new information on journalism photography and even a little bit on writing a college essay."  
 Classes such as "Get Closer, Get Better Pictures" and "Photojournalism: An Eyewitness to History" not only taught the basics of photography but also how to tell a story through captured pictures.
Senior and Raider TV Executive Producer, Julian Frey and sophomore and Raider TV field reporter, Reah Gonzales, both received plenty of knowledge on their skills in broadcast journalism and hope to take what they've learned in class on camera.  
 As the day progressed, the importance of leadership and individuality was discussed in speaker Bonnie Blackman's session, "Pick Me! Pick Me!"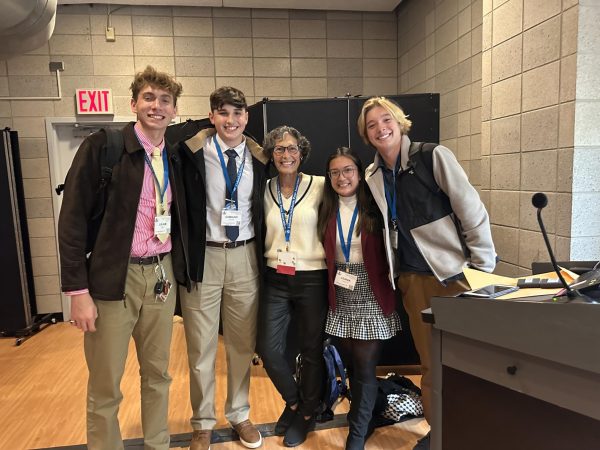 Working with Penn State, Blackman revealed the top things colleges look for in an applicant. She highlighted the power of a strong elevator speech and knowing how to pitch yourself. She also touched on the importance of failure, her motto being "You have to fight the noes to get to your yesses."  
"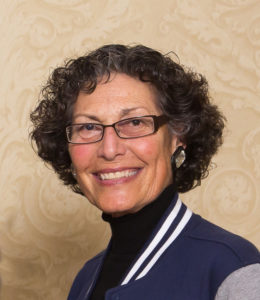 "You have to fight the noes to get to your yesses." – Bonnie Blackman, Penn State alum and Jostens Publishing Representative.
— Bonnie Blackman
 This session was sophomore and staff writer Miles Diekmann's favorite "because it provided useful insight into the college admissions process and will help me make more informed decisions when writing my essays for college and during interviews."  
 Similarly, sophomore and public relations officer, Nimay Parrish, adds "I learned how to talk to people, not just through interview but in normal conversation. Many lectures provided specific skills that can be used by journalists and non-journalists alike." 
 After a long, but productive day of classes, it was time to board the Hampton Jitney once again. On the ride back home, I asked the writers "If you could describe your experience at CSPA in one word, what would it be and why?" 
Here's what they said:  
"Incredible. It was an amazing experience. I'm so glad I got the opportunity to learn in real lecture halls at one of the most prestigious schools in the nation and enhance my journalistic ability," states senior and Co-editor, Damiano Scuteri.  
 Tatiana Romero, a staff writer and public relations officer, recalls her time as "Inspiring, because I got to hear from some incredibly successful people in the journalism community and it motivated me to enhance my writing skills."  
 Senior and Co-editor, Carlo Costigliola calls his experience "Enriching because I was exposed to so much information about journalism and how to make our newspaper a better publication. I can't wait to take what I learned and apply it to The Red and Black!" 
As The Red and Black continues to grow, we look forward to future trips and events such as CSPA. The expertise shared at the conference will help shape The Red and Black and its writers for the incoming year.  
Patchogue-Medford School District's Director of Secondary Humanities, Catherine Carella-Dean, who was also attended the conference states, "The trip was extremely beneficial to Patchogue-Medford's student journalists and broadcasters. The conference was very well run, and it allowed our students to learn from true experts in the field of Journalism." 
Taking what we've learned at Columbia University, I am eager to see what The Red and Black grows into in these upcoming months. We hope to visit CSPA next year again for their 84th Annual Fall Conference, but until next time, we have some writing to do! 
Be sure to check out our Instagram, @pmhsredandblack, to see pictures of the Red and Black at Columbia! Also, be on the lookout for our CSPA segment in the next episode of Raider TV!