The Shape of Water
Reviewing movies that will be a part of the Oscar run.
Hang on for a minute...we're trying to find some more stories you might like.
The Shape of Water is from what I've seen, Guillermo del Toro's best work to date. That's not to put down Pan's Labyrinth, which I don't like nearly as much as everyone else in the world, but this is a far more balanced film. An issue I took with Pan's Labyrinth was that there was just too much going on that took away from what should've been the central focus, the girl and her escape through imagination. For every beautifully done fantasy sequence, there were five scenes with the colonel, and the rebellion, and the war, and it all felt a bit too bloated.
You could make the same argument about The Shape of Water, and it would be just as valid, probably even more so, but you know what? I don't really care. I don't care because even though it's loaded with stuff that could've been easily cut, and it's cliched, and the central romance is underdeveloped , the whole thing is just so magical that I'm able to put aside my cynicism and love this movie. There's nothing here that hasn't been done elsewhere, and most of it's even been done better elsewhere, but has it ever been this charming?
Sally Hawkins is terrific in the lead role, and manages to walk away with the whole movie without a word, mostly. Richard Jenkins and Michael Stuhlbarg, and Viola Davis all excel in supporting roles. I've heard complaints that Michael Shannon's character is too one dimensional, a cartoon villain they say. Have these people never seen Pan's Labyrinth? The evil step father in that was as over the top as you get, and not nearly as fun to watch as Michael Shannon to boot. And who the hell cares anyway? It's a fairytale, it's not meant to be some super layered, morally complex story. Things can be black and white and that's perfectly fine.
The visuals are absolutely breathtaking from the very first scene to the last. The camera flows through this alternate world 1960s so fluidly you'd think it was made of water. The much talked about mocap performance by senator/contortionist Doug Jones is very impressive, even more so when you realize that what you're seeing isn't mocap, but an actual, practical suit. I didn't even know that until I just looked it up. Sure I have issues with the film, like I said before, the romance between Sally Hawkins and the fish is mostly developed through one short montage, and there's a major subplot that I don't think works quite as well as del Toro thinks it does, but all in all this is just a wonderfully entertaining movie that accomplishes mostly everything it sets out to do.
About the Contributors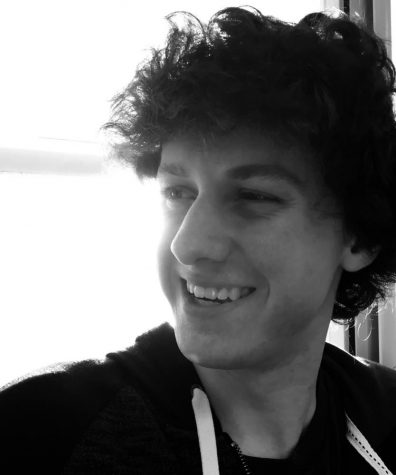 Daniel Roeder, Movie Critic