Super Bowl LII Entertainment
A review of the music for all (especially for those who watched and do not like football)
Hang on for a minute...we're trying to find some more stories you might like.
While some people don't quite enjoy football as their source of entertainment for this Sunday night, besides the comedic and exciting commercials, the Super Bowl also provides fans of music a little share of the fun.
To begin, Leslie Odom Jr. did a beautiful rendition of "America the Beautiful" and P!nk did a powerful version of the national anthem. While she messed up a little bit, the woman had the flu and still belted her heart out. She definitely backed up her statements about women in the music industry "stepping up" to the Recording Academy President, who probably still has his foot in his mouth as we speak.
Many music fans online have called for the boycott of Justin Timberlake's performance for his part in the 2004 Halftime Show's wardrobe malfunction of Janet Jackson. Regardless, he gave a heavily dance-infused performance of his new song, "Filthy", and an array of his greatest hits. The set wasn't much — but I thought the opening entrance and giant marching band were interesting touches. His outfit was confusing, and frankly, quite ugly. I guess it had something to do with his new country-inspired album. His Prince tribute, with whom he had a beef with years back, was very respectful in his hometown of Minneapolis and the stadium lighting up purple was simply beautiful. Ending with everyone dancing on the field to "Can't Stop the Feeling" and taking "SuperBowl Selfies" with fans, overall the Halftime Show was a decent performance.
Hopefully we'll get Britney Spears headlining next year, as it was rumored this year and frankly I was a little disappointed it was her ex because that's mean. But, overall a satisfactory night for the soundtrack to the SuperBowl, and I'm going to bed.
About the Contributor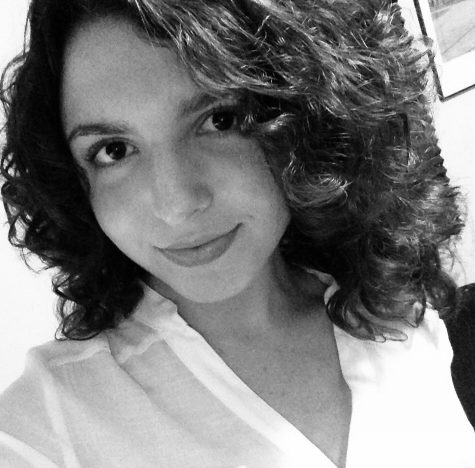 Samantha Visco, Business Manager/Public Relations
Gr. 12

"I know I may be young, but I've got feelings too."-Britney Spears