NEHS Induction
An honor for outstanding English students
Hang on for a minute...we're trying to find some more stories you might like.
PMHS students were recently recognized for their achievements and inducted into the English Honor Society for academic success.
On October 24th, a new wave of literary scholars were inducted into the 2018-2019 National English Honor Society.
With just over 50 students- a mix of juniors and seniors- being inducted, the ceremony was relatively short but celebratory for all who attended. In the attendance of principal Dr. Rusielewicz and several English teachers from the high school, each member received their official letter to the society. Additionally, senior Constance Davis was given the opportunity to recite her interpretation of why literature is important to humanity- one of the essay prompts assessed in the application.
In order to qualify for the society, students must have maintained a 90 or above average every year in their English courses, an overall average of 85 or better for each year, and they must write two questions regarding the study of English. It is very clear that the English Honor Society has very high expectations for students.
Run by long-time AP Language and Philosophy teacher Ms. Perera, the honor society strives to "confer distinction for high achievement in English language and literature, encourage interest in the English language arts, promote exemplary character and good fellowship among its members, and serve society by fostering literacy."
This year, Ms. Perera chose to begin applications at the beginning of the school year, so that both current seniors and juniors would have a minimum of one year of membership under their belt. It was a tough process that only selected so few students to join, but that is not to say those who were denied have any less potential. It is not a participation in NEHS that defines your literary merit, rather it is your active engagement in the English language that portrays your scholarly character.
Prior to the induction ceremony, the new executive offices of the society were also announced and then recognized at the event:
Co-Presidents: Margaret Gabel & Sarah Varghese
Co-Vice Presidents: Caitlin Rogers & Abigail Yoches
Secretary: John Hope
Treasurer: Evan Zhang
Activities Chair: Victoria Brinkman
Historian: Heather Loja
Public Relations: Andres Rendon
Social Media Director: Mia Famiglietti
At the conclusion of the ceremony, newly inducted members and parents alike were invited for refreshments and to take pictures. It was truly a memorable event for all who attended, and congratulations to our inductees!

About the Contributors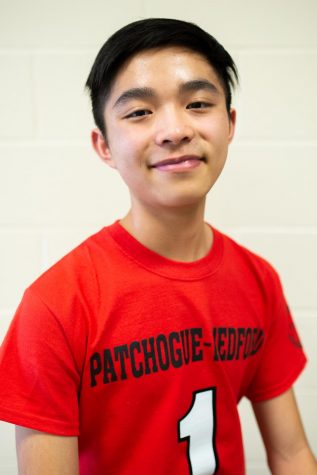 Justin Zhou, Co-Editor
Grade 12

3rd year staff member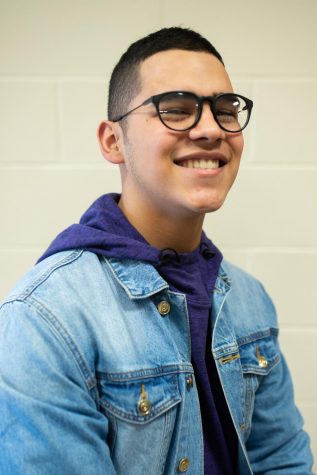 Andres Rendon, Staff Writer & RTV Co-Anchor


Grade 12

"Sometimes one bite is more than enough to know you want more of the thing you just got a taste of." -Dr. Pomatter