Top Ten News Stories of 2018
The Red & Black takes a look back on the most influential news stories of 2018
Hang on for a minute...we're trying to find some more stories you might like.
The year 2018 was filled with momentous moment across the globe. As every year does, it had many tragic downfalls, and to balance those sad moments out, there were also many uplifting events that shaped this year worldwide.
10) California Wildfire
On November 8th, California's wildfire, the Camp Fire, starts in Butte County, California. Killing eighty-six people and destroying 18,000 structures, deeming itself California's most deadliest wildfire on record.
9) Thai Soccer Team Rescued
On July 10th, twelve members of a Thai soccer team and their coach were rescued from a Chiang Rai cave after being trapped for eighteen days due to rain floodings.
8) Indonesian Earthquake
On September 28th, a 7.5-magnitude earthquake hit coastal city of Palu, Indonesia and a tsunami was triggered; killing 2,100 people and injuring more than 4,600 people.
7) The Royal Wedding
On May 19th, Prince Harry and American actress Meghan Markle were married in St George's Chapel at Windsor Castle In the United Kingdom. Nearly, twenty-nine million people worldwide tuned in to watch across fifteen different broadcasts.
6) Zuckerberg Trial
On April 10th-11th, Mark Zuckerberg, founder and executive chief officer of Facebook, was put on trial in front of Congress for selling personal information of social media users without notifying the Federal Trade Commission to a political consulting firm called Cambridge Analytics.     
5) March For Our Lives
On February 14th, a gunman, named Nikolas Cruz, opened fire on the students and staff at Marjory Stoneman Douglas High School in Parkland. Tragically, killing seventeen students and teachers and injuring seventeen others. The survivors from that day went on to start a student run movement for stricter gun laws called "March For Our Lives". Roughly 500,000 thousand people rallied together in Washington D.C to protest and started a discussion about how and if the Second Amendment still applies in today's world.
4) Midterm Election Results
On November 7th, Democrats win the House back from the Republican party in the midterm election. Although, Republicans do gain more control in Senate.
3) The #MeToo Movement
In late January, the groundbreaking movement began that is used to empower women to speak against sexual assault and works to end sexual violence. First, gaining attention after Hollywood producer, Harvey Weinstein, was exposed for sexual harassment and assault by . It has now become an international movement that has taken down two hundred distinguished men after nearly nine hundred women publicly came forward with their sexual assault allegations.
2) Brett Kavanaugh Trial
On September 27th, Dr. Christine Blasey Ford testified before the Senate accusing Trump's Supreme Court nominee, Brett Kavanaugh, of sexual assault when they were high school students. During his testimony, Kavanaugh denied all accusations. The next day, Senate committee ruled in favor of Judge Kavanuagh (now, Justice Kavanaugh). 
1) The North Korea-United States summit
On June 12th, the first ever meeting between leaders of the United States and
North Korea was held in Singapore at the The North Korea-United States summit. This is where President Donald Trump and Supreme Leader Kim Jong Un signed a document, promising a new relationship between the two nations.

About the Writer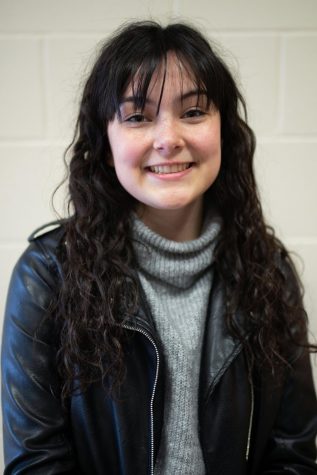 Delaney Reh, Staff Writer & RTV Field Reporter
Gr. 11:

"I knew who I was this morning but I've changed a few times since then." from: ~Alice in Wonderland