A Creative Take on a Dystopian Society
My take on Netflix's "Bird Box" ***spoilers ahead***
Hang on for a minute...we're trying to find some more stories you might like.
After about a month from its release date of December 13th, the talk of Netflix's original "Bird Box" has come to a slow. Memes and jokes began to pop up on multiple platforms primarily featuring the movies signature blindfold worn by actress Sandra Bullock throughout. Although for me, this movie was much more about the hidden messages than the jokes afterwards.
Having an unequivocally happy ending gave light to the seemingly dark entirety of the movie. As for my interpretation I believe two things, the first that being impaired with a disability does not mean that you are inferior to anyone else.
Sandra Bullock's character of "Malorie" ends up at a school for the blind with her two children "Girl" and "Boy" after having survived the grueling and almost impossible battle against the 'darkness'. This school for the blind has become the only safe place in this post-apocalyptic world they have been unwillingly caught up in. Due to their disability they are not affected by the darkness, thus resisting suicide unlike everybody else. A beautiful place with open arms for any rare survivors portrays this idea of equality amongst 'normal' and disabled persons as for once blindness is seen not as a disadvantage but rather the most sought after advantage.
My second thought consisting of a similar take, that suicide is not the answer and how life is always beautiful in the end. Approximately one million people commit suicide worldwide each year, most leaving this earth thinking that there is nothing good left to it. But "Bird Box" offers an enlightening change to that, again with the relieving ending.
The struggle of navigating across extremely dangerous waterways and through dense forest with two children, let alone with a blindfold on, is unthought of and this is not to mention the PTSD that characters such as "Malorie" suffer through after watching their loved ones commit mass suicide.
While watching and biting your nails at every turn, the suspense seems to go on forever. So, when the end has finally arrived and you can take a sigh of relief it makes the audience feel as though it was worth all of the heart palpitations and hand clenching.
People are looking for brand new content, something refreshing from the usual zombies and love stories commonly seen across many series and films. So it is loved and said to be "truly heartbreaking but beautifully motivating at the same time" from a mother's perspective but criticized by some for "its parallels to other dystopian society based movies".  As for me, I would recommend this potential award winning take on Josh Malerman's novel to almost anyone.
The casting, overall ideas, suspense, visuals, and emotion truly made it one of Netflix's best eye opening films yet.
About the Writer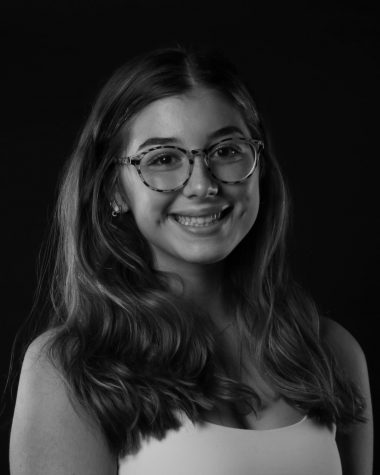 Erin Conner, Staff Writer