JV Academic Teams Wins First Match
Everything you need to know about our competitive teams.
Hang on for a minute...we're trying to find some more stories you might like.
Once a month, the travel team for the club, Academic Team, participates in the Regional Quiz Bowl competitions. After the loss of many key players last year such as: Zachary Hicks, Jonathan Craig, and Alejandro Ramirez, the Academic Team had trouble adjusting to the new group this year.
Each month, the team travels to Riverhead High School to play against another team in the league. Some of the schools include: Longwood High School, William Floyd High School, and Southold High School. There are four players are on each team. The questions are mostly trivia; with Varsity receiving the more difficult questions.
Varsity Captain, senior, Justin Zhou says, "The team this year is very tight-knit and we're all friends."
Meghan O'Leary, the JV Captain adds, "Mrs. Bucaria always tells us to have a good time so that's the mindset we have when going into these matches."
Last Wednesday, the advisor, Mrs. Bucaria realized that a few of our usual team members couldn't make it to the meet. In a frenzy, she invited freshman, Esme Warmuth.
"No one expected Esme to answer many questions because most of us are really shy at our first match," states senior, John Hope, "but Esme really defied the odds. She answered so many questions without hesitating and really surprised all of us."
As for Esme, she says, "This was my first academic team meet, so going into it I was a little nervous. I was worried that I wouldn't answer any questions or that I would get them wrong, but the competition is so friendly. Everyone is supportive and sweet, it's a great team to be a part of."
At the end of the competition, the JV team ended up winning but the Varsity team lost by a couple of points. The last competition is March 13th. Best of luck to both groups.
If you would like to keep up with the club or have any questions, follow the Academic Team on Instagram @pmacademicteam2018 and feel free to DM them any questions!
About the Contributor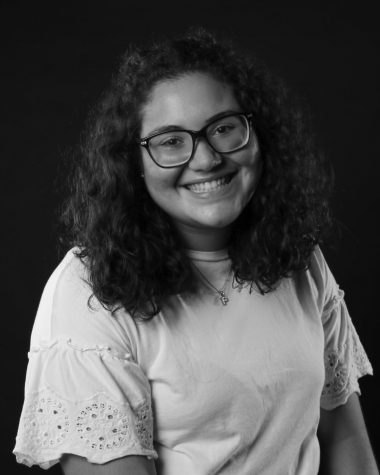 Pelin Bozok, Staff Writer
Grade 12

"Speak your mind, even if your voice shakes." -Maggie Kuhn