Alabama Tornado School Supply Drive
The Red Cross Club is accepting donations of school supplies to help provide relief for the victims of the tornado in Alabama.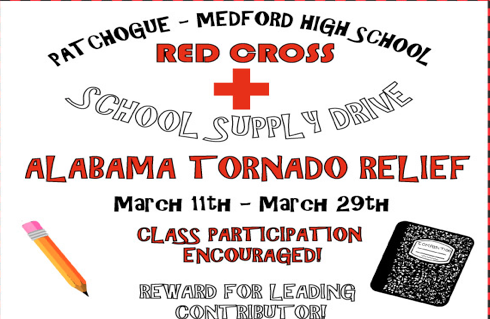 Hang on for a minute...we're trying to find some more stories you might like.
If you were ever to be in the middle of a natural disaster, such as a devastating hurricane or tornado, and had to evacuate, what would you take with you? You would probably grab your electronics, wallet, photo albums, clothes, and a decent supply of food. What you probably wouldn't think to grab are your school supplies, such as your backpack, books, pens, or pencils. This is a current issue that the victims of the Alabama tornado are facing.
On Sunday, March 3rd, one of the deadliest tornadoes in U.S. history hit in Alabama, with residual effects of the tornado hitting Florida, South Carolina, and Georgia. 23 people were killed in Alabama with three children, ages six, nine, and ten, among them. Along with the fatalities, many homes were completely destroyed, taking away many people's belongings and memories.
As Alabama prepares to return to normalcy as they approach two weeks since the tornado occurred, kids will begin to return to school. However, due to possible financial and emotional struggles families are enduring, attending school will be extremely difficult for many kids. To make life a little bit easier for these families, the Red Cross is collecting new or lightly used school supplies to donate to these families.
Here, at Patchogue-Medford High School, the Red Cross Club is also participating in the school supply drive. Every home room class who wishes to participate will receive a box in their classroom where the supplies can be dropped off. The drive will continue from now until March 29th and the class who collects the most supplies will receive a bagel party. If you would like your class to participate, you can email Mr. DeMarco ([email protected]) or see him in room 175.
If you would like to donate but your class is not participating, a box will be placed in the Main Office where you can drop off the supplies. Please help support this great cause and provide relief for families in need.
About the Contributor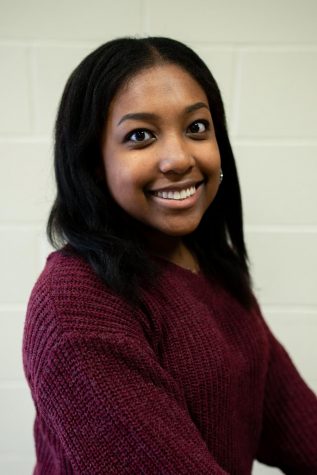 Rachel Edwards, Assistant Editor
Grade 12

"Be good to people without reason."