How They Inspire Each Other
The Red & Black caught up with the top of the class at this year's Top Ten Breakfast.
Hang on for a minute...we're trying to find some more stories you might like.
Graduation is approaching and with that, class ranking has been solidified. Of course, every number should be congratulated but this year's Top Ten deserves celebration. At their special breakfast, instead of asking about themselves, I decided to ask them who in the room motivated them most. Their answers, even though on the spot, were heartfelt and inspiring.
Justin Zhou- #1
"Well I've been with Anson my entire life. He's always there for me so I have to reciprocate that and always be there for him. He's naturally better at history and English while I'm naturally better at math and science so we work really well together. We compliment each other really well and we're just always there for each other."
Rylan Jugan- #2
"The person who inspires me most would be Justin Zhou, he's been a great friend of mine throughout all of high school. He has definitely been a driving force for me to achieve my best, he really motivates me and it's great having the friendly competition between us."
Ronny Lospenuso- #3
"I feel like everyone has those qualities that really inspire me. It really motivates me to work hard. If I had to choose one person, definitely Justin Zhou. Obviously, he's Justin. He's just such a passionate person with everything he does, not just in school but with helping others and being a part of his community. He definitely inspires me most."
Anson Zhou- #4
"Probably Justin. I'm not gonna say he inspires me because that is too much but I definitely couldn't be here without him. He's better at a lot of the things I'm weaker in like subjects or even just skills. He's always there to help me, obviously we've been together since like conception."
Alex Hamarich- #5
"There's not really one person that inspires me, I think they all have. Definitely Rylan and Ronny though, I've been friends with them since like first grade so I've basically been on this journey with them the whole time. I've played sports with them and we've been in about every single class together so without them I probably wouldn't be here."
Ishika Patel- #6
"I couldn't be here without Anson and Justin. Both of them as individuals are very different so I value Anson because he's very funny, he can be very light-hearted. He basically understands the issues I have the same way I understand his so it's very helpful when you're struggling with either just high school or college applications. It's nice to have someone who thinks the same way you do. Justin has a very good way of just moving on past things so if you get a bad grade, Justin knows how to help you move on from it and every single day just knowing how hard they work inspires me to work harder."
Naomi Nguyen- #7
"While I admire every single person in the top 10, I would say Ishika is my biggest inspiration. As the only other girl up there, she is not only incredible intelligent, but also extremely kind, funny, and humble. I could not feel more honored to be sharing this title with Ishika, and cannot wait to sit with my Queen at graduation!
Evan Zhang- #8
"I'm gonna say Naomi because she helps me out all the time. I'm horrible at English and she revises my essays all the time. She's really good at it."
James Pendergast- #9
"I couldn't be here without Rylan. In Chemistry in ninth grade he inspired me to improve my grades and work harder in every class so eventually it went from just Chemistry to every aspect of high school."
John Hope- #10
"Obviously all of them inspire me in some way. I've been in classes with them since ninth grade. If I had to pick one person I would probably say Justin, obviously. He's very collaborative, he brings a lot to the classroom and he's not arrogant in any way. He always wants to help others so yeah, definitely Justin."

About the Writer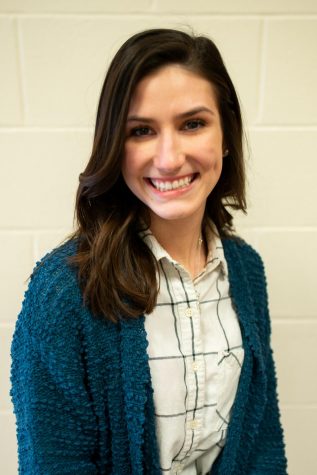 Sarah Bacon, Editor in chief
Grade 12

"Life isn't about getting and having, it's about giving and being." -Kevin Kruse