Weekly Update
Hang on for a minute...we're trying to find some more stories you might like.
PMHS Life:
The Hall of Fame Induction ceremony will be held on Friday, May 3rd at 6:45pm, honoring Patchogue-Medford Alumni. Tickets are $15 and will be sold prior to, and on the night of the event; however, students enter for free when they show their I.D. card.

Another SAT will be held here at Patchogue-Medford High School on Saturday, May 4th.

AP Testing is coming up starting on May 6th, make sure you are registered to take your specific test.

The National Honor Society Induction Ceremony will be held in the auditorium on Wednesday, May 22nd at 7pm. The Honor Society's first meeting together will be on Wednesday, June 5th after school.
Community:
There will be a Spring Breakfast Crawl in Patchogue on Saturday, May 18th, where people can sample dishes at various restaurants for $25 from 9am to noon, mimicking the breakfast crawl held back in October.

On Saturday May 4th, the North Fork Horseradish Festival in Patchogue will be held by a farm in the area.

Long Island romance novel writers are gathering for a luncheon where they will be able to read books or novels written by the public and give them feedback.
National:
A toddler found what looks like a fossilized tooth of a Wooly Mammoth in Florida.

Thousands of North and South Carolina teachers are protesting because they feel as though they do not get enough appreciation as teachers and that education is being changed in a bad way.

Even though hurricane season doesn't start for another month, a tropical storm is heading towards Florida and should make its way there in a few days.
International:
In Venezuela, a human rights group stated that at least four people were killed and over 200 injured after days of protesting.

Over 100 million people in India are on the path and is about to experience what looks like their strongest tropical storm in 20 years.

A restaurant in Toronto is trying to prevent the waste of leftover foods and is dong this by drastically reducing the prices until all of the unwanted food is sold.
About the Writer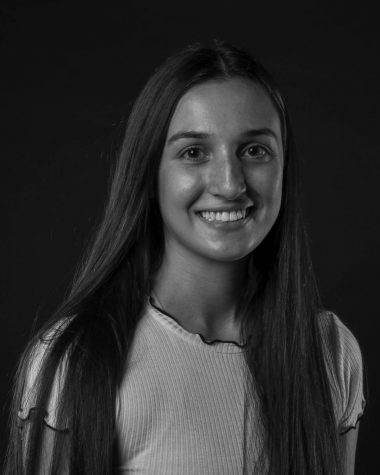 Isabella Scuteri, Editor in chief
Isabella is a senior at Patchogue-Medford High School and fourth year journalism student . She is the Editor in Chief and helped get the newspaper off...