It's Time to Sign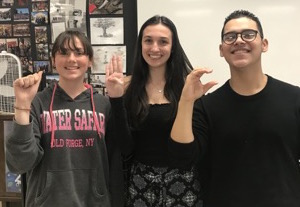 Imagine this: You're at work and a customer walks in. You can tell they need to ask a question but it seems that they are having a little bit of trouble. You slide them a piece of paper and they write down "I am deaf" along with their question. You write a response on a piece of paper and go back and forth until they receive the answer they need. You think to yourself  "this would be so much easier if I knew sign language."
According to the World Health Organization (WHO), over 5% of the world's population suffers from disabling hearing loss. Five percent may seem like a small number, but that totals over 360 million people across the globe. Approximately 250,000-500,000 people know sign language as their primary language in Canada and the U.S. with that number continuing to rise as more schools are offering education in sign language for deaf or mute students.
It is so important for more schools to offer sign language as a class, even if it is just an elective, to give students the opportunity to communicate with people who may feel isolated from the rest of the world. Junior Johnson Chan has a personal experience with sign language "my uncle is mute so he uses sign language to communicate." Those who are mute or deaf often feel scared to leave their house as they are unsure if they will be able to get what they need such as directions, information about a product at a store, or even basic social interaction like "good morning, how are you?"
Not only would learning sign language increase the inclusion of deaf or mute people into our society, but learning another language has numerous benefits such as improved memory retention, improvement in your ability to multitask, as well as delayed onset of dementia.

Although this may sound weird, learning another language can also increase the size of your brain! A 2012 Swedish study on the effects of learning a foreign language shows that "While the brain structure of the control group remained unchanged, specific parts of the brain of the language students grew. The parts that developed in size were the hippocampus, a deep-lying brain structure that is involved in learning new material and spatial navigation, and three areas in the cerebral cortex."
As school comes to a close, administrations should consider implementing a sign language class as an elective at their school It would be incredibly beneficial for schools to offer sign language to students as many may not have the time or resources to learn it on their own. We would be taking be one step closer to creating a more unified and accepting space for those who feel scared to embrace their disability.
About the Contributor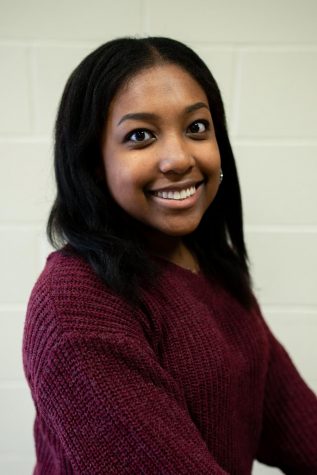 Rachel Edwards, Assistant Editor
Grade 12

"Be good to people without reason."