Saying Farewell
The Red & Black's Editor in Chief, Sarah Bacon, addresses readers in her final post as the leader of our publication before she graduates from Patchogue-Medford High School.
There have been a lot of "lasts" happening lately. The last honor society meeting, the last AP test, the last final project. However, nothing hit me as hard as opening up this new tab and writing for The Red and Black for the last time.
I began writing for The Red and Black in my sophomore year, looking for a new group of people who shared my passions. I didn't know at the time that I would find a home for the next three years.
The more meetings I went to and the more involved I became in the newspaper, the more I enjoyed putting in the work. Recently, we have been awarded "Best High School Newspaper" at the Press Club of Long Island ceremony. I can promise you that nothing felt better than the hard work of our staff being acknowledged.
Being a part of the Red and Black gave me the confidence to learn more about the world around me and pushed me to be not only a better writer, but a better person.
I have learned the importance of researching and the power of knowledge. But most importantly, I have learned the depths of friendship. In the past three years, I became best friends with people I don't normally see in school, but people they share my passions, values and interests. Actually, I shouldn't say friends, these people are family.
I became part of a family that pushes me to be the best I can be, never gives up and always believes in me.
To my friends from The Red and Black: I will never stop supporting you, even beyond the distance.
To the future staff: I am certain you will do amazing things. Appreciate every opportunity, because The Red and Black will bring you many.
To our amazing advisors: thank you for your patience, understanding and most of all, teaching. Thank you for equipping your students with the best skills and making every lesson meaningful. The time you both put into this site is inspiring. I hope to be as passionate about my work as you some day.
I will never forget what The Red and Black has taught me. Writing these last lines for my last ever published article on this site is getting pretty surreal. Thank you everyone for being involved in the best part of my high school career. As Winnie the Pooh once said, "How lucky am I to have something that makes saying goodbye so hard." I will never stop recognizing the fortune of being included in this family.
About the Writer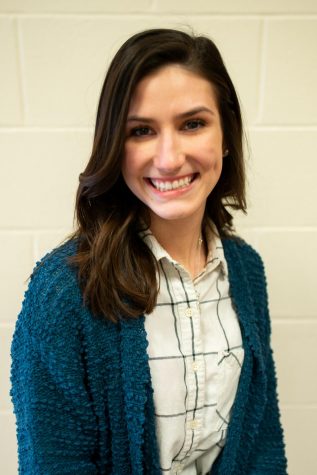 Sarah Bacon, Editor in chief
Grade 12

"Life isn't about getting and having, it's about giving and being." -Kevin Kruse