Welcome Back!
A message from our new Editor in Chief
It's everyone's favorite day of the year, the first day of school! Don't worry, everyone knows no student actually wants to be in class today. However, everyone has to be. So, welcome back! While you are here for the next 180 days, might as well take advantage of  all the amazing opportunities that our high school has to offer and have the best time possible this school year.
Speaking of amazing opportunities, our school newspaper, The Red and Black, is so excited to be back for our fourth year as an online publication. To recap what the newspaper accomplished during the last school year under last year's Editor in Chief, Sarah Bacon, The Red and Black continued to publish Patchogue Medford student work and also expanded coverage to many new areas. 
The publication also won first place for Best School Newspaper from Press Club of Long Island; was recognized as a SNO distinguished site for the third time; visited and learned about journalism at Columbia University; and attended and placed at this year's BASH awards hosted at Stony Brook University.
Don't worry, I know what you are thinking, you want to be a part of this. Well, I'm happy to inform you that you can be! Here at The Red and Black, there is a place for every student to be part of our club. We love and encourage new staff writers and photographers to join the staff. We always encourage new faces to come to our meetings; however if you are too shy, you can always send article ideas or work to our email, pmhsr[email protected]. 
Not only are we an online newspaper, but we also have our school broadcast, Raider TV, covering even more news that's happening at our school. So, if writing isn't your forte, maybe being in front or behind the camera can be. Hey, you never know, Raider Tv can be your first step in your big break as a star!!! 
To get information on our upcoming meeting and new post, please check out our social media accounts. The Red and Black staff would love nothing more than for you to follow our Instagram, Facebook and Twitter. Our accounts are used to help keep the students and community who follow informed on school events, newspaper meetings and new posts. 
There are so many opportunities to get involved at The Red and Black and Raider TV.  I hope to see everyone taking advantage of them. We want nothing more but to make sure each student's voice is heard through as many mediums as possible. 
On behalf of The Red and Black staff, a special welcome to the Class of 2023, we can't wait to see all the incredible things you do within the next four years and we hope some of those things will be done with us. And to all the returning students, welcome back!
About the Contributor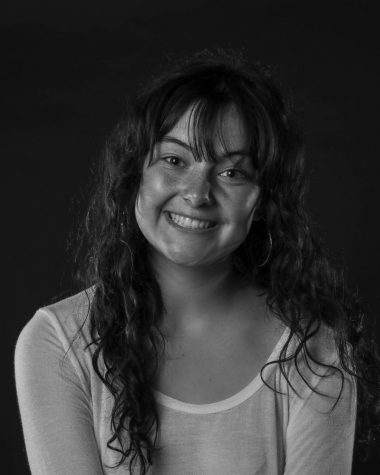 Delaney Reh, Editor in chief
Delaney is a senior at PMHS and it is her third year on The Red and Black. She is the Editor in Chief and in the past has held the title of Photo Editor....