Searching for All the Right Information?
College and Career Night will take place on October 7th. Be there.
Are you planning on going to college? If so, College Night is the perfect opportunity to get yourself familiar with the process.
College and Career Night is Monday October 7th, from 6:30 to 8:30pm. Over 125 schools will be sending representatives , as well as specialists from the Armed Forces and military academies.
Students will get the opportunity to meet admission counselors, make inquiries about programs and majors offered, and obtain literature about schools.
Here, you will also be able to attend workshops about Financial Aid, The College Search Process, NCAA/Athletic Scholarships and Historically Black Colleges and Universities from 6:45 to 8:00pm.
Along with that, you will be able to talk to different college representatives about scholarships, majors, and campus life.
When asked about the importance of College Night, Guidance Counselor, Mrs.Space said, "I like it. It's a great opportunity to talk to representatives about the school. There have been times even when the representative was in charge of the application process of that region. This is a good way for them to put a name to a face and get to know the applicant. It's really beneficial to talk to them in person."
"
"It's a great opportunity to talk to representatives about the school.""
— Mrs. Space, Guidance Counselor
Still not sure if College Night is for you?

Loading ...
Senior, and Varsity volleyball player, Jianna Estevez's offered her opinion of it.
She said, "College Night can seem overwhelming but all the representatives there are extremely helpful and supportive. My opinion on College Night is that it opens a variety of different schools you may have never known existed. You can explore many different options especially if you're not certain of where you want to go yet whether that be near or far." 
Adrian Rutkowski, a senior and Varsity football player, had a similar thought. He said, "College night is beneficial because you can ask schools of your interest the not so transparent facts like school size and extracurriculars. It's very rewarding to talk to the representative themselves because you can ask specific questions on a major or sports. In my personal experience, I talked to Tampa University and wrote down my number and email. They said they would call me to let me know when they had an open house so I can come visit. Everyone should attend College Night because overall it helps to alleviate stress related to the college process."
College applications are no doubt a stressful experience, especially for those unfamiliar with it.
If you have questions, or are curious about majors or scholarships, mark down October 7th in your calendar for College Night.
In the simple words of AP Chemistry teacher, Mr.Daugherty, "It's cool to see all the options."
About the Writer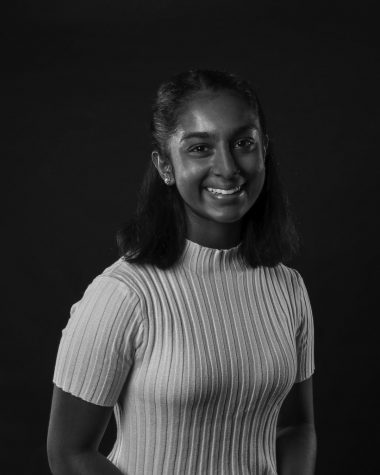 Sarah Varghese, Assistant Editor