Senior Day for Girls Tennis
Senior day is a great way to remember and honor varsity players who have dedicated hours upon hours to school teams from all kinds of sports.
The Girls Varsity Tennis team has been one of the most successful teams in our high-school and we want to celebrate the people who have made that possible.
Our seniors this year include: Phoebe Lawson, Kathleen Vereeck, Carolynn Lynch, Delaney Reh, Angela Avecillas, Chloe Lesson, and me, Nicole Socko. Every one of us has been on the tennis team all four years, some even since middle school.
Spending two and half hour practices every day for two months, every fall, helped us to build a bond that only sports teams will understand. The emotions of happy, sad, nostalgic, and excitement mix together in one wave of support from the juniors that had us.
The gifts, posters, love, and support we received was truly touching to see. Each girl had one or two underclassmen assigned to them alone with their favorite color.
I personally had pink, with the rest of the colors of the rainbow ranging from teal to purple to yellow.
When the celebratory day came, we all wore our shirts to school and during the match. The tie-dye really stood out against the other team's bland uniform; our attitudes were even brighter.
Every girl playing felt those last year rushes, the last home game of the season and of their tennis career. It was that one last chance to prove to our coach that we deserved this special celebration, the chance to go to playoffs, and show that all of our practice payed off.
We normally play each school twice; Longwood High School already felt our dominance but now it was time to beat them on our ground. We won our game 7-0 in games, each doubles and singles defeating their opponents.
To end the night off right we ate the desserts as if they were the points in the match. Parents brought pizza, brownies, donuts, which all added onto the candy and snacks the seniors individually received from their basket gifts. Something the tennis team loves besides winning is definitely food.
"The night was so cute and I loved being a part of the tennis team through my high-school career" said Delaney Reh.
It's not easy saying goodbye to something you've put your all into for years. It's even more emotional to let go of the girls and friendships you've made along the way. We are proud to say we were a part of the Girls Varsity Tennis team.
Also, a big thank you to Coach Molinaro and Coach Weinman that made our four years amazing. Forever a raider.
About the Contributor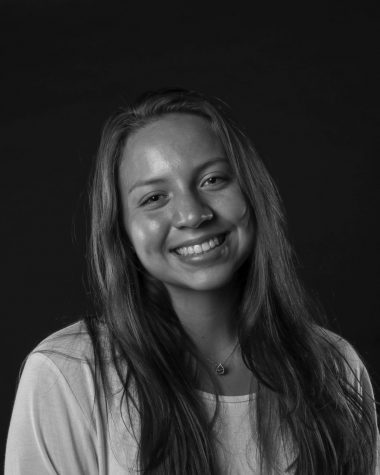 Nicole Socko, Staff Writer
Nicole is a senior here at PMHS, and this is her first year on the newspaper. She's on the Varsity Tennis team, and is also participates in spring track....