Welcome to Homecoming Week — Who's Got the Spirit?
**note: PMHS has been officially named the 3rd school named Most School Spirited by News 12 Long Island. Congrats Raiders!**
Homecoming, is now upon us. The week of October 15th to the 18th, is Spirit Week.
This year is featuring new days that have never been included before, while old classics have been removed. The days do seem influenced by trends that were seen in popular culture, such as Tik- Tok. 
The days are Tuesday: Decade Trends Day, Wednesday: Country Western Day, Thursday: Disney Day, and Friday: Class Shirt Day.
You may have noticed that some days are missing, such as Hat Day and Dress Down Day. The new days are influenced by social media platforms and also provide a fresh take on ideas, that otherwise have been previously repeated numerous times. 
Some ideas for dressing up for Decade Trends Day could be dressing up as 2019's trends such as VSCO girls or as e-boys from Tik-Tok.
Also, you could dress up as 2010's trends, like dress up like your middle school self, there are literally so many options to choose from.
Country Western Day is to dress up like the yew-haw trend from social media or dress like a cowboy or girl, or you can just wear cowboy boots.
On Disney Day, you can dress up as your favorite like your favorite Disney character. To add a homecoming touch, you can dress up like a character from your class's chosen classic movie.   
Ava Kreamer, Junior Class Officer, "I think that by participating in Spirit Week it helps students get ready for Homecoming, because it builds up excitement and school spirit. A day I would like to see added next year would be character day where you can dress up like a character from your favorite tv show or movie. I think Spirit Week will get the Juniors excited for Homecoming and help show their school spirit."
Alyssa Madara, Senior Class Officer said, "I think Spirit Week helps students get ready for Homecoming by creating a fun way to bring students in our school together. Letting them dress according to the theme for the day and get in the mood for the big homecoming game that following weekend. If I can add one day to Spirit Week for the next year I would add meme day that way students can dress up as a fun meme, vine, or something they feel is silly and makes them happy because trends is something that is so important it seems in our society now everybody knows them. School spirit will help the seniors by getting those students who may not have been involved every year feel included if they participate in spirit week they can take part in homecoming without even attending the game if they are busy. They can say I remember my senior year when I dressed up as a VSCO girl on Trend Day or when I wore my class shirt to support my grade. I see Spirit Week as an opportunity to get involved which is why it can help the Senior Class especially just showing support and encouragement for your grade school and for our football team." 
About the Contributor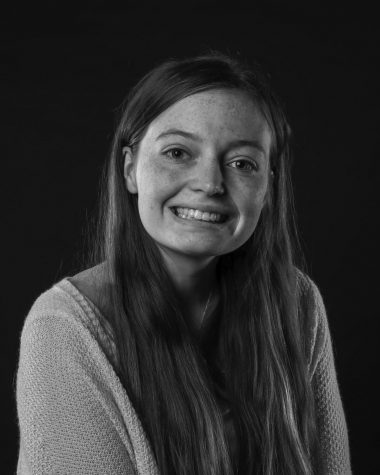 Ciara Mooney, Staff Writer
Ciara has been a member of The Red and Black for four years. In her free time, she likes to write and hang out with her friends. She also enjoys hanging...