May I Have This Dance?…Possibly.
The quest to host a Homecoming dance.
We all have seen the teeny bopper movies where the whole school is getting ready for the highlight of the year – the Homecoming Dance!  After the star quarterback scores the winning touchdown, everyone races home to get ready to dance the night away. 
While this is a very popular thing in America, especially in states like Texas that go all out with creative "hoco-proposals" and decorative mums, the big homecoming dance isn't as popular on Long Island.
Some schools such as Sachem North have had successful HOCO dances for the past few years. Though many students have expressed their interest for this dance, is it really something Pat-Med would want to take on to our already crazy homecoming week? 
Patchogue-Medford used to hold a homecoming dance in past years, but the dances stopped in the late 90s. Since then, they have attempted to have one, but canceled it because there were not enough people to hold it. Recently, however, many students have expressed interest in reinstating this dance of school spirit. 
Students feel that having a dance would make the excitement of homecoming even better. 
A Pat-Med homecoming consists of a parade with floats down Main Street, skits from each grade at the high school, a  Homecoming shirt competition, and the big game to pull it all together. But what if the school added a colossal dance after the game? Some students have expressed their want for this new change.
"Pat-Med should have a Homecoming dance but it doesn't have to be anything extravagant. Just a gym dance for a couple hours. Nothing too fancy." says senior Phoebe Lawson.
"
I think having a homecoming dance is something that every school should do. My school's (HOCO) dance was so much fun this year and I feel like everyone should experience it"
— Emily Ashby, Sachem North senior
"It would be awesome if Pat-Med had a HOCO dance because there is no dance for the underclassmen. There is only Junior and Senior prom which can be really expensive and stressful. I think that a homecoming dance would take away the stress and just be something for everyone,"  said junior Kaylee Wimmer.
"I think having a homecoming dance is something that every school should do. My school's [homecoming] dance was so much fun this year and I feel like everyone should experience it." Says Emily Ashby, a senior at Sachem North.
However, for every exciting event, there are many questions and concerns that have to be addressed. Some concerns of having a dance would be the large student number. Pat-Med is an extremely large school consisting of over 2,500 students. It could pose quite a challenge to fit this large number of students into one space.

Loading ...
We could possibly split the four grades between our two gyms, or we could rent a large space to accommodate all of us. However, with the cost of renting a space, tickets could be expensive and students might not want to pay for prom and this dance together.
This could lead to the cause of the cancellation in past years, a lack of attendance. But nevertheless, many students are excited and are more than happy to hear about plans for Patchogue-Medford's first homecoming dance in over a decade. 
According to Mrs. Goldfader, a counselor and an advisor of the GO at Pat-Med, there are plans to host a homecoming dance in the 2020-2021 school year. 
About the Writer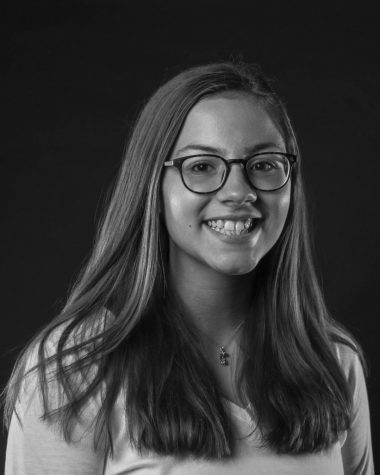 Olivia Thorgersen, Staff Writer & RTV Field Reporter
Olivia is a junior here at Patchogue Medford High School. She is an anchor on Raider Tv and 2nd year member of The Red and  Black. Olivia's love for...