Studying The Assassination of Gianni Versace: American Crime Story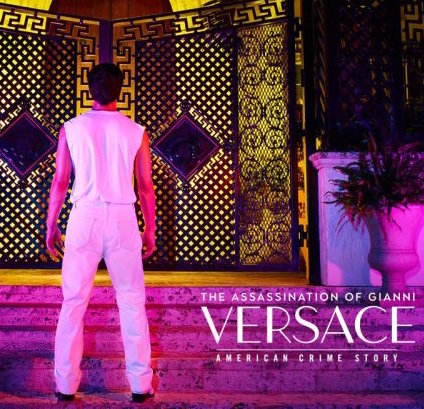 After receiving 22 Primetime Emmy Nominations and winning nine for The People v. O.J. Simpson, FX's American Crime Story is back with its second season. This season, The Assassination of Gianni Versace, is based on Maureen Orth's non-fiction best seller "Vulgar Favors" and centered around the murder of Gianni Versace, an Italian fashion designer, and his murderer, Andrew Cunanan, an American serial killer. The show has a star-filled cast starring Édgar Ramírez as Gianni Versace, Darren Criss as Andrew Cunanan, Ricky Martin as Antonio D'Amico, and Penélope Cruz as Donatella Versace.
The pilot begins with the morning of Versace's murder, using reverse chronological structure in order to tell the story. Within the first few minutes, Versace is dead, and the show immediately lunges into the events leading up to Versace's murder. While Versace's name is in the title, it's almost as if the show is less about the Italian designer and more about Cunanan. Cunanan's four other victims seem to get just as much as a backstory as Versace, and Cunanan is the only character who appears in every episode so far. However, as a viewer who is partial to Criss, I'm surely not complaining.
The program demonstrates the juxtaposition of Versace, the human embodiment of the American Dream, and  Cunanan, someone who was negatively consumed and strangled by the same American Dream. That's not to say that Cunanan was at all justified in his murders, though.
Interestingly enough, while Orth's novel is heavily researched, the story around Cunanan and Versace is mainly speculation. It was speculated that Cunanan and Versace met prior, and even had a brief relationship. Some have claimed to see the two together, and Orth has remained adamant over her claim that Versace was the only one of many celebrities he claimed to met that Cunanan had actual encounters with. However, the Versace family has stood by their claims that Cunanan and Versace had never met throughout the years.
Cunanan was notorious for his fabrications and delusions, on the other hand. He was distraught from a recent breakup with long-distance lover, David Madson (who he also murdered), and hungry for fame and luxury. He would seek out gay, closeted older men and use them to get ahead. He often told friends and acquaintances that he was close with Versace and various others. It is also speculated that Cunanan was jealous of the life that Versace lived, and that he wanted revenge. Unfortunately, the answers to these murders died with Cunanan when he turned the pistol on himself eight days after Versace's murder.
While we may never know the true story behind Versace's murder nor the motives for Cunanan's killing spree, American Crime Story presents a thrilling and aesthetically pleasing narrative for viewers. Between the 90s nostalgia and the Versace fashion, FX doesn't disappoint. To view The Assassination of Gianni Versace: American Crime Story, tune in Wednesdays at 10PM on FX.  
Leave a Comment
About the Contributor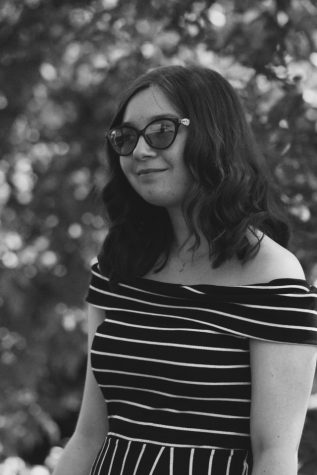 Nicole Niemiec, Senior Staff Reporter
Adelphi Quill Award Winner - 3rd Place, Most Outstanding Reporter (2018)

Grade 12

"You can never be overdressed or overeducated." - Oscar Wilde