Santa Clarita Diet: A Show That is Dead-icated to Entertaining You!
**No Spoilers Ahead** (show is intended for mature audiences)
Every day we see ads and trailers to new movies and television shows, and sometimes it's hard to find an exact one that not only catches your attention, but is able to hold it. Horror and comedy enthusiasts- this is your lucky day! Here we have an amazing, and frankly underrated, show on its second season titled "Santa Clarita Diet". It's basically about a small suburban family residing in Santa Clarita, California, and they're as normal as they come- that is until the mother (Drew Barrymore) starts eating the neighborhood. With the help of her husband (Timothy Olyphant) and daughter (Liv Hewson), they navigate their new "normal" and find out what it really means to be a zombie, and on the PTA. Netflix really went all out on this one.
What makes this show different is the completely original plot that lacks any of the usual aspects a show might have, which could consider it in the category of: 'slightly groundbreaking' in a way. It takes real life issues a family goes through, such as arguing, love, and having a teenager in the house, and puts an interesting twist on it. Most of the time as you're watching you don't know whether to cringe in disgust as another victim is taken, or laugh at the cheesy awkward moments throughout. Despite the paradox, this show is painstakingly human, and honestly feels like one big mid-life crisis.
You might be contemplating at this point- what inspired this show? How did the creator, Emmy-nominated creator Victor Fresco, come up with this genre-bending comedy? Fresco spills his guts in a recent interview conducted with NME on the shows origins.
Victor Fresco: "I like to take a crazy idea and then ground it. I wanted to do a family show. The undead have always been portrayed as mindless eating machines, and I thought it would be funny to have someone that's undead who also could function in the world, sell real estate, be in a relationship. You have to adjust if you love somebody unconditionally: how would they really navigate this situation?"
Which not only makes perfect sense but appeals to peoples with interests in many genres.
There are many shows to watch- so many hours of free time wasted on reruns. Why watch the same show over and over when you could try something new and extremely different? If youre interested, you can watch the first and second season of this show on Netflix. I hope you watchers enjoy!
View Comments (1)
About the Contributor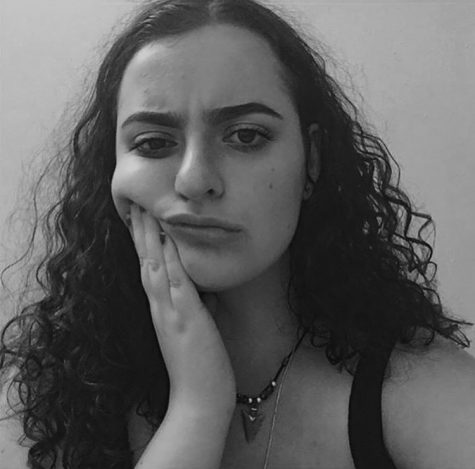 Jade Belli, Staff Reporter
Gr. 12
"None of us really changes over time. we only become more fully what we are."