Top of the Charts
The 2018 Billboard Music Award results
Awards shows have been a tradition in the fame industry for years upon years. Awards have been given out for all different kinds of things. But, by far, one of the most famous are the Billboard Music Awards- or the BMAs for short. This year's Billboard Music Awards, took place in MGM Grand Las Vegas, and it was full of excitement, love, and of course; music.
This year's host was Kelly Clarkson, someone who knows very well what it's like to win these awards and live in the limelight. She opened by paying tribute to the lives lost in the recent school shooting in Santa Fe, Texas, by saying;
"Let's have a moment of action. Let's have a moment of change."
She then followed by performing a medley of songs by Kendrick Lamar, Ed Sheeran and Taylor Swift among a few others. Her diversified song genre choice was a beautiful tribute to not only the music industry in general, but our world in its current state.
Some award winners were:
Ed sheeran, who won multiple awards including "Top Artist and Top Male Artist" and a few others.
Camila Cabello won the "Billboard Achievement Award"
Khalid won "Top New Artist"
Taylor Swift won "Top Female Artist"
Imagine Dragons won "Top Duo/group"
Drake won "Top Billboard 200 Artist"
Kendrick Lamar won "Top Streaming Song"
BTS won "Top Social Artist"
U2 won "Top Touring Artist"
Sza won "Top R&B Female Artist"
And these were just a few of the awards given out!
With the BMA's legacy beginning in the 1990s, it's hard to choose what the best part of the night is. Through Dylan Wright, a senior here at PMHS had no problem answering when asked: "I really like the live performances- it's cool seeing my favorite artists live without having to pay crazy money for a concert. I also really like the red carpet looks and interviews."
The Billboard Music Awards will always have its rightful place in history. Every year it's a beautiful night to appreciate and honor artists for the hard work they put into their music. It's also a night for fans to see another side to who their supporting! If you missed it this year, I feel bad. But don't worry- there's always next year!
Leave a Comment
About the Contributor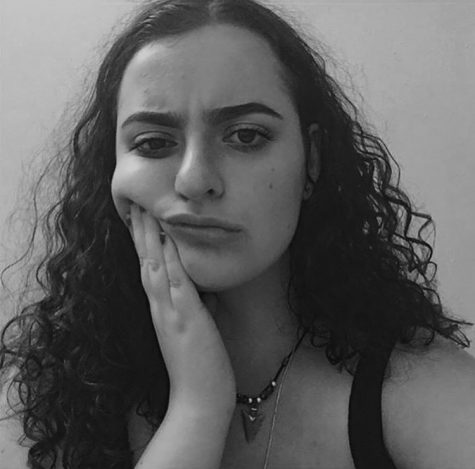 Jade Belli, Staff Reporter
Gr. 12
"None of us really changes over time. we only become more fully what we are."