From the Ground Up
The Patchogue-Medford Soccer team started with a new beginning this year. Long time head coach, John Albert, retired from coaching, and with him went his assistant Tom Stock.
In came, Tim Trava, a former player here at Pat-Med, and at St. Joseph's College which is just down the road.
Before coming back home, Coach Trava, had coached at St. Joes, and also at William Floyd. The team was excited to start fresh, and looked forward to making the playoffs. 
Since the summer, everybody was working hard. The entire team showed up to every summer league game, something that hasn't really happened in recent years. Usually, it just got blown off, but this year was different.
For the seniors, everyone knew this was it, and it was time to put up or shut up. And for everyone else, they followed the example. Nobody believed it would be easy, being in the top league in Suffolk County, but regardless, everyone believed.
From day one the mindset was playoffs, and not to finish with another 4 or 5 win season. 
The season has been filled with huge ups, and huge downs. This team has been through it all.
From losing to Central Islip, the last ranked team in the league in the first game of the season, to being the only team all year to score on Brentwood, the number 17th ranked team in the country.
The Raiders are currently 3-6-1 (W-L-D), and with two games left in the season; the hopes of a playoff berth are no more.
They climbed and fought, but it wasn't enough to get the job done in the end. Mistakes from the entire team led to the downfall.
Hardwork and chemistry were not the problem with this team. They all loved each other, sharing laughs all season long.
Sadly, it is coming to an end, and the seniors on the team are coming to a realization that this is it. What they thought they'd be able to accomplish is not happening, and they have to deal with it. 
Hopefully, next year will be a different story for the team, but only time will tell. Next year seniors may fold after the failures of this season, or rise up because of it.
View Comments(1)
About the Contributor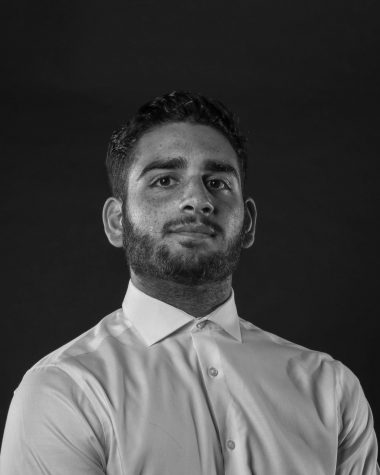 Tony Salamah, Staff Writer
Tony is a senior here at Pat-Med, and it's his fourth year on the Red & Black. He plans to major in Journalism and study at Hofstra University. He...