Top Tier Status
Who is the best quarterback in the NFL?
Throughout NFL history, the quarterback has always been looked at as the premier position. Not only of the league, but really in the world. They get the most attention, make the most money, and really are the faces of their franchises. 
Names like: Joe Montana, Peyton Manning, and Tom Brady have all been looked at as the best to ever play; but, who is the best right now? Out of thirty-two starters, I've narrowed it down to four. 
The "old man" Aaron Rodgers starts off this list. He's still unbelievable, and like Stephen A. Likes to call him a "BAAAAAAD MAN." His team is 9-3 to start the season, and they've made their way to the playoffs once again. He has thrown for over 3400 yards, 22 touchdowns, and two (yes, just two) interceptions on the entire year. In this conversation, he's the old guy, but his greatness is not to be questioned. 
Next up in contention for best quarterback in the league, is Lamar Jackson. This man is literally like nothing we have ever seen before. He runs like a running back, and has laser precision. When he got drafted he was looked at as a big project that was going to take years to get him anywhere close to the player he is now. Before he got drafted NFL personnel and the media talked about how he should make a move to wide receiver in his next chapter. He shut that noise up very quickly and in only his second season he is leading the MVP race. He's the NFL leader in all yards, touchdowns, and QBR which is a huge stat to determine how great a quarterback really is. 
Third on this list, how could I not put him on his Patrick Mahomes. In just his second season last year, he had fifty total touchdowns, and won his first MVP award. He has already been awarded "greatest talent of all time." Honestly, I agree with that, he has a rocket arm, deadly precision, he can throw receivers open, and run with the ball. He's even thrown with his opposite hand in a game before. Nobody comes close to making highlight plays every game besides maybe Lamar Jackson, but that's it at this point. 
The final candidate for best quarterback in the league, and no, it is not Tom Brady, is Russell Wilson. The leader of the Seahawks, there may not be a smarter player in the league. Russ is calm and calculated under pressure, and sets the bar for consistency. This season he has thrown for about 3500 yards, twenty-nine total touchdowns, and has only thrown five picks the entire season. He may very well be the most clutch quarterback in the league at this point, and that is the reason he is on this coveted list.
And finally my number one quarterback in the league is…… Patrick Mahomes. I picked Mahomes firstly because I do believe he is the greatest quarterback talent to ever play in this league, even surpassing Aaron Rodgers. But also all of the other quarterbacks have a lot more help than him.
Russ, Aaron, and Lamar both have running games, and strong defenses.Patrick has virtually no defense to rely on, and to win games it is always on him to make the fantastic play. In just 11 games this season, he has thrown for over 3200 yards, twenty-two touchdowns, and only three interceptions.
The goal for any team is the Super Bowl of course, and the game of football is more about team than any other sport in the world. But with any of these four leading your team, your chances are greater than the rest.
About the Writer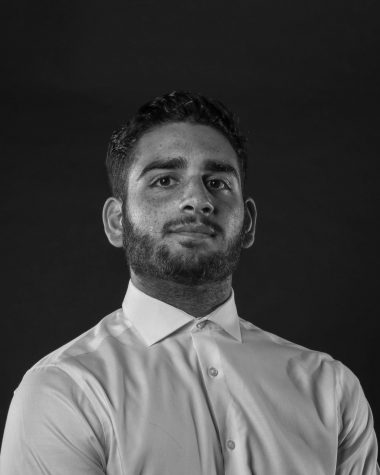 Tony Salamah, Staff Writer
Tony is a senior here at Pat-Med, and it's his fourth year on the Red & Black. He plans to major in Journalism and study at Hofstra University. He...