Hydro Flask: Basic or Beneficial?
In this day in age, people are becoming more aware of the environmental impact plastic water bottles have on the planet and because of this, there have been more people switching to reusable water bottles. One of the most common being the Hydro Flask.
Of course, reusable water bottles have been in use for years but they most likely will leak if turned over, break if dropped and sweat if too cold. In recent years, water bottles like the Yeti, Thermoflask, Takeya, ect. have come into the light with new technology that makes the bottle durable, non-sweat and leak proof. However, many critics believe the Hydro Flask is the superior water bottle.
"I like having a Hydro Flask because during my sports season, no matter how hot it is, it keeps my water cold all day," said junior Olivia Thorgersen.
The price of the Hydro Flask is usually around $40, being one of the most expensive water bottles but when it does the job, it's worth it.
"Its vacuum-insulated, 32-fluid-ounce body does a great job at keeping a lot of liquids hot or cold for extended amounts of time, regardless of the external temperature." (outdoorgearlab.com).
"The only thing I would say about the Hydro Flask that is a flaw, is that I have to hand wash it," said senior Abby Yoches.
The Hydro Flask was popularized by "VSCO girls" and even though that trend/meme has died down they are still a staple product for them. Because of this, having a Hydro Flask has become basic and cliche and the second you show that you have one people will automatically associate you with VSCO girls.
Once you have a reusable water bottle that is as reliable and trustworthy as the Hydro Flask, you'll never want to go back to that old water bottle. I will continue to say that Hydro Flask water tastes better than any other water from another bottle and I'll stand by that.
About the Contributor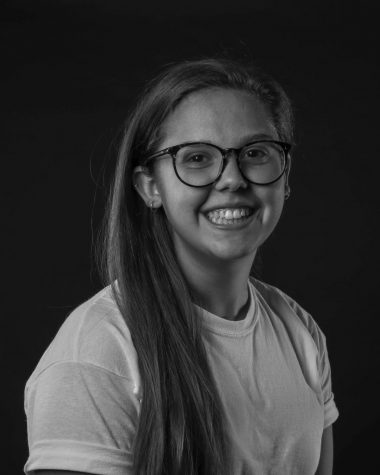 Phoebe Lawson, Staff Writer
Phoebe is in her senior year of high school and has been a dedicated part of the school newspaper and Journalism class since her freshman year. Although...