Opportunity Arises After Defeat
Does the new year bring a new start for the Varsity Boys' Basketball team? Unfortunately, the first game of the month ended in a loss.
Hang on for a minute...we're trying to find some more stories you might like.
On Wednesday, January 2, 2019 the Patchogue –  Medford Boys' Varsity Basketball team was faced with a very challenging opponent: Brentwood High School. The boys knew going into this game that it would be a challenge, but they came to it with a positive attitude.
Team Captain senior, Neil Senior Jr. stated, "This game is going to be tough, but we've been working hard, and we just have to go out there and do our best."
The new year brings new opportunities and that is exactly what they viewed this game as. The boys were holding their own for the majority of the first quarter, ending it with a strong score of 7 to 12.
The second quarter brought along with it more obstacles. Brentwood turned up the heat and Patchogue -Medford had trouble keeping up.  Ending it with a score of 15-32 scoring only a mere 3 points.
During half time the Raiderettes came in to fill the room with positive energy for our team.
"I love being part of the Raiderettes and helping to motivate the team" says senior Dance Team captain Riley McAllister.
And that's exactly what they did, helping the boys make a strong comeback into the second half.
Unfortunately, throughout the quarter the boys began to lose momentum and ended the quarter with a score of 26-61
Pat – Med started the 4th quarter with a fresh set of feet in hopes to bring a change to the court. But half way through the 4th quarter the Raiders were still down 32-72.
The new year did not bring new success for the Raiders; they suffered a crushing defeat of 36-80.
After the game Brentwood Coach Anthony Jimenez stated, "I'm very happy with the way my kids played, they played with a lot of energy and it was great to get all of them involved."
The Brentwood team was very pleased with their victory, but Pat-Med rose above and viewed this as an educational experience.
"I'm just happy to be a part of the team and have the opportunity learn from this" said junior Adrian Rutowski.
But this is just the beginning for the Raiders as we begin the new year, excited to see what's in store for the team.

About the Writers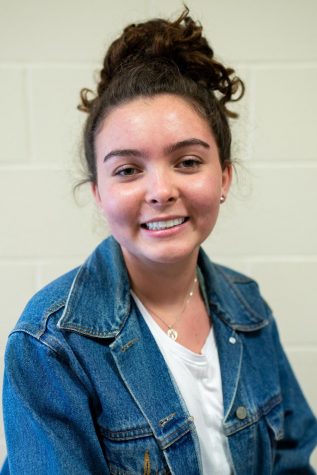 Stephanie Sheridan, Business Manager
Grade 11

"You can make anything a reality if you fight for it."