A Road to Change
Generation Citizen students at Patchogue Medford High School are working hard, making their voices heard in their community by speaking up on issues that impact their daily lives. As time goes on their strong persistent efforts and heavy involvement in tackling issues that affect not only them, but everybody in our community are only being recognized more.
Hang on for a minute...we're trying to find some more stories you might like.
The program known as Generation Citizen was first set into motion in 2008 in New York City when founders Anna Ninan and Scott Warren addressed their feelings on the lack of involvement young students had with the political environment. On its fifth anniversary as a non-profit organization in 2015, the program had already transformed from just eight Brown students teaching action civics in four Providence classrooms to over 30,000 enthusiastic students taking part in the program.
From California to New York a widespread of schools across the nation are participating in the unifying program that is Generation Citizen, Patchogue Medford High School being the first on Long Island to get involved. Calling legislators, organizing presentations and conducting meetings are just a few things students in our school do to show their dedication.
One of the most demanding issues these students have tackled hands on this year is the ongoing traffic epidemic at our school. This growing problem has been building up for years, and has now finally reached its peak. With school starting half an hour earlier this year everybody from students to faculty and staff has been a victim to this never ending issue.
This group of devoted seniors is looking to alleviate this problem by working towards the construction of a new road on Greenport Avenue. The completion of this project could vastly decrease the heavy traffic that accumulates en route to the high school, especially on Buffalo Avenue. "This project would give buses an alternative route, eliminating traffic and criminal activity in the area." says Reibeka Richardson, a Pat-Med senior.
The process is moving quickly, students conducting informative presentations and participating in important meetings alongside Mr. Carlson and Councilman Neil Foley to ultimately pave the way to this project's success.
Traffic is not the first issue Generation Citizen students at Pat-Med High School have tackled this year, and it most certainly won't be the last. This class not only strives for a better future for the community, but for the students involved as well. "Civics has helped me not only be more outspoken; I have learned so much and built many connections that will benefit me in the future" says Jonathan Nolan.
All in all, it is clear that this action civics class which was once only a small non-profit organization has transformed into something much bigger that has led to immense change in thousands of communities nationwide. "Civics has made me realize that we have more power than we think to change our community for the better." says Mackenzie Lauber. This is a class that motivates students and constantly inspires them to work towards a common goal, resulting in  an unimaginable amount of change in our community.

About the Writer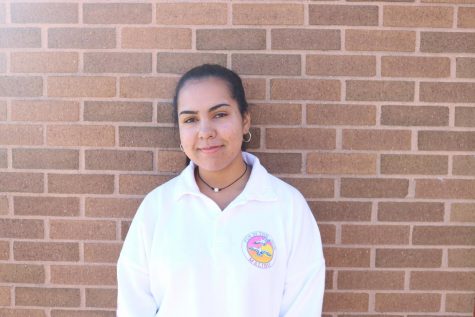 Mariely Santana, Staff Writer