Italian, Spanish, and French — Oh, My!
Learning other languages enables you to interact with people from other cultures and being part of a Lang Honor Society is a pathway for this.
Hang on for a minute...we're trying to find some more stories you might like.
The French, Italian, and Spanish Honor Societies have a yearly induction ceremony to welcome new students into different cultures and heritages. Students with well-maintained grade point averages are inducted and recognized in this society. This year's World Language Honor Society Ceremony will be held on May 1st.
Here are Patchogue-Medford High School we have many opportunities for you to learn a second, or even third, language. Italian, Spanish, and French are the main languages we offer and being a part of these classes helps you learn new languages to speak with people in different cultures.
If you excel in speaking these languages, you can be inducted into their honor societies. The World Language Honor Society induction ceremony for Italian, Spanish, and French, will be on May 1st.
Recently, the French Honor Society did community service events such as making sandwiches for local soup kitchens and reading the book MADELEINE to people at Barnes and Noble. Also, every Tuesday and Thursday, French Honor Society members volunteer their time and tutor other French students in our building.
The French Honor Society celebrated National French Week by constructing the Eiffel Tower and the Viaduc de Garabit, in class, using marshmallows and spaghetti. They also hosted Patchogue-Medford's first Paris Photo Booth and made daily announcements that introduced more of the French culture to our high school students and staff. This week (Feb. 4th – 8th) they will be selling Candy Grams for Valentine's Day.
The Spanish Honor Society is currently doing a fundraiser with Yankee Candle to raise money for scholarships given to senior members of the club.
Abigail Yoches, an active member of the Spanish Honor Society enjoys being a part of the club because "Honor Societies try to tap into the different areas of our more diverse culture and we try to integrate different cultures to create a better melting pot in our sometimes divided American society."
Lastly, the Italian Honor Society just raised over $500 for scholarships for senior members of the club. They sold raffle tickets around the school for auction items the members helped gather and assemble. The money raised will go towards giving dinners to families in need in our community.

About the Writer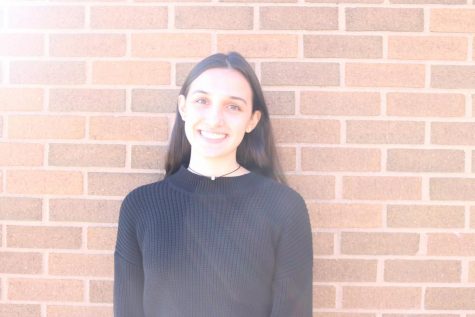 Isabella Scuteri, Staff Writer & RTV Field Reporter
Grade 11

"Work until you no longer have to introduce yourself."