Celebrating a Year of Service
Check out what Pat-Med Key Club thought of the annual "LTC" to celebrate yet another service year!
"I feel good! Oh I feel so good!"
These words were heard all weekend at the Desmond Hotel. At the end of March, Pat-Med Key Club, co-advised by Ms. Scalzo and Ms. Herrmann, attended the annual Leadership Training Conference (or LTC), where over 700 high schoolers from all across the New York District came together to celebrate yet another year of service.
For me personally, LTC is a convention I have looked forward to ever since last year's conference. It was so exciting to be able to meet people from all across the state, regardless of if you were a local Long Islander, from the city, or living in rural upstate. These were people my age sharing and understanding how powerful community service can be, and being able to have a passion that we all reciprocated in attending LTC. This is not even to mention the stunning venue of the Desmond Hotel in Albany (definitely go and check it out!)
What were some of the events Key Clubbers participated in over the weekend? On Friday night, we were involved in an event called Playfair, quite possibly my favorite activity during the entire convention. Basically, everyone gathered together into a huge room to mingle and break the ice. From dancing and taking selfies, to improv and having a massive rock paper scissors competition, everyone had met several new friends by the end of the event.
We also had the opportunity to listen to two guest speakers, Rob Sheer, the Founder of Comfort Cases, and Tom Krieglstein, who gave a presentation on the Dance Floor Theory. Comfort Cases is an organization that seeks to build backpacks filled with personalized items for children living in the foster care system. Having lived through this system that had not adequately provided for him, he sought a way to replace the black garbage bags kids had to tow around with them from house to house, and this ended up blossoming to the great charity organization Comfort Cases is today.
Mr. Krieglstein was an energetic speaker who used the dance floor as an analogy for social interactions. Those in the middle were the most confident and free, while the ones on the outskirts were not really involved and shy. He encouraged everyone in the room to try to be that "5" in the middle of the dance floor, and take the risk of stepping out of our preconceived comfort zones. When we had our Governor's Ball later that night, it was more than apparent that a lot of people were listening to his advice.
Over the course of the weekend, we also attended various workshops meant to teach us about how much more Key Club International was than just a community service organization, train incoming executive board members on how to run home clubs, as well as fun little activities like trivia and How to Tie a Tie. This was especially important for first-year Key Clubbers who didn't fully understand just how extensive the K-family was; after these presentations they were able to find purpose in why they were part of this special club.
Pat-Med Key Club also brought back home a number of awards to celebrate the 2018-2019 service year as well as their 70th anniversary since establishment. Most notable were the Most Fundraised awards for the Governor's Project Comfort Cases and the Internationally-Endorsed Thirst Project, Second Place in the Non-Traditional Scrapbook, and Distinguished Webmaster, President, and Lieutenant Governor given to seniors Heather Loja, Justin Zhou, and Anson Zhou respectively. It was extremely rewarding to receive these honors, and it will only push Pat-Med to continuing working hard to serve the community.
LTC was filled with many memorable events, from the crazy dance party, to talent show auditions, to the induction of the new district executive board. It was a bittersweet moment as we recapped everything we had accomplished throughout the whole year, but ultimately the convention was a powerful bonding moment not only in meeting new friends across New York but team building within our own club. Pat-Med can't wait to attend again next year, and we are extremely excited to see what the upcoming service year has in store for us!
About the Writer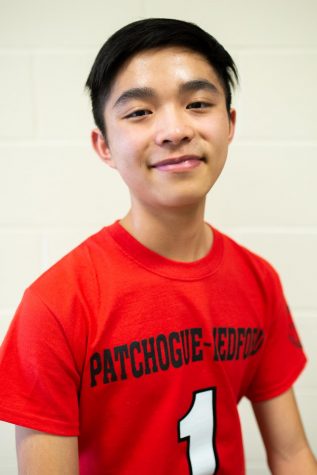 Justin Zhou, Co-Editor
Grade 12

3rd year staff member