PMHS Singers Perform "Broadway Memories" at Patchogue-Theater
Cast members from the all-school musical share the stage with Broadway actors.
If you ask a theater fan what has been a life-long dream of theirs, it's been to perform on a Broadway stage, or even alongside a Broadway actor and/or actress. For the cast of Patchogue-Medford High School Spring Musical,"Guys and Dolls", this dream was made into a reality.
On November 2, cast members from the all school musical were given the opportunity to perform with Broadway stars, such as Tony Award nominee Robert Cuccioli, (Jekyll & Hyde; Les Miserables; Spider-Man: Turn Off the Dark) and Jennifer Hope Wills (The Phantom of the Opera; Wonderful Town; Beauty and the Beast; The Woman in White) at the Patchogue Theater.
With accompanist, Wendy Cavett, the conductor of both Hamilton and Come From Away, as well as the host Stephen DeAngelis, credited for his casting and directing work in multiple productions on stage and on screen, the students were among the best of the best and had much to learn from the experts.
The students were featured in two songs: "Blow Gabriel, Blow" from Anything Goes, which was performed with Janine Devita (If/Then; Anything Goes; Grease), and "Give My Regards to Broadway," the finale song which was performed with all the stars on stage. Devita repeatedly stated, "Wow, you guys sound great!"
The great sound that Devita, along with the other actors, heard came from hard work from only three rehearsals! Mr. Reich and the students took every available minute to work on the music, and it paid off at the end.
"Although the music was difficult," stated Mr. Reich, "the cast went into the performance and put on a great show."
At the end of the concert, Stephen DeAngelis took the time to thank the cast, and noted that the passion that the students had is what drives them to their future success, and that they should never give up on their dreams.
About the Contributor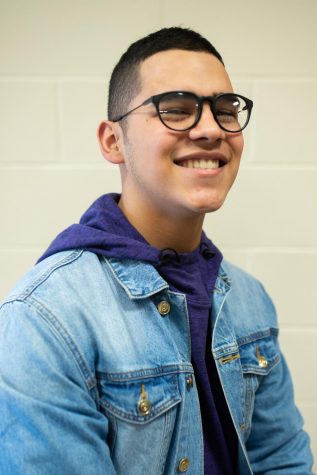 Andres Rendon, Staff Writer & RTV Co-Anchor


Grade 12

"Sometimes one bite is more than enough to know you want more of the thing you just got a taste of." -Dr. Pomatter