Year of the Underdog
With a starting record of 4 and 0, t's a whole new season for our Varsity Football team.
Right now, we are in the middle of the football season, every high school's favorite time of year.
Homecoming is right around the corner, and Patchogue Medford is looking to make a dent in this year's schedule. Unlike last year, the Raiders are off to a 4-0 start, just after coming off a very disappointing season last year, losing all eight games. 
Many must wonder, how can a team who just went 0-8 last season, be a top ranked team this year, and be undefeated?
Sure, they must have great talent and are one of the most hard working rosters out on Long Island, but there is much more than just that.
"I would say that the team this year has created a much bigger bond from being with each other. We truly are like brothers"  said Senior Vincent Cassela.
Angelo Devita also said, "What has made the football team different from last year is that this year we have a group of guys who are really all into it. Everyone on our thirty-six man roster has bought into this season from day one. We've been practicing from January together so the chemistry is really there amongst all of us, it's one big family on and off the field." 
"In my opinion what separates last year's team from this year's team is focus & dedication. Last year we might've had the talent on paper but this year we are using the underdog status as fuel to show who we can really be. We worked hard everyday during the off-season & we continue to work hard until we prove to ourselves we're the best team in Suffolk County. We have amazing leaders and dedicated coaches that work endlessly to mold us into County champs. I'm lucky to be a part of this team and I'm happy that we decided that we were going to make this year our year as it's my last year. Go Raiders!" said Senior Adrian Rutkowski.
In addition to their continuous effort and hard-working roster, the players must thank the student section for attending each game. I mean EACH game. 
"
"Football gives all of us the opportunity to get together with all of our friends and for the rest of the community to celebrate Pat Med pride.""
— Senior Ana Seifert
The crowd, regardless of if we play at home or away, never fails to give our team a huge shout of encouragement for each play.
Football has helped bring each of the students around the school as one. 
"Football made it possible for students to come together and helps bring the school spirit out to everyone." said Class of 2020 student, Arianna Girimonte.
Fellow Senior Tristan Moreau added, "High School football has had a huge impact on my social life. There's nothing like being out there under the Friday night lights with all your friends. Cheering the team on and making plans after is the usual. Honestly one of my favorite things to do in my high school career." 
"Honestly it's so fun. They like treat me as if I'm on the team, everyone is so nice and fun to talk to and it's just a fun thing to do after school and watch the football games and to manage"  said Junior, and football manager, Malayna Masten.
This year's Patchogue Medford Varsity Football team is truly an inspirational story for many in the community.
Continue to play at your best, and keep up the great work.
Most importantly, have fun!
You are all making an impact on the Patchogue Medford community. Congratulations on your success, and the community hopes for more in the future. 
About the Contributor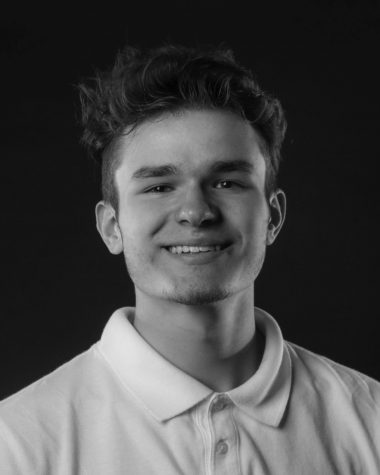 Michael Adams, Staff Writer
Mike is a senior at PMHS. Mike likes to watch, and play, sports. Mike is outgoing, caring, a leader, and funny. Mike is also a member of the History Honor...