PMHS Key Club: A Successful Year in Review
The Key Club reflects on another successful year and bids farewell to TWO heavy-hitters, Lucas Hahn and Dr. Borowski.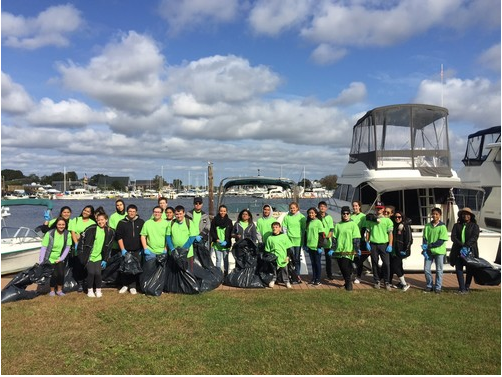 Hang on for a minute...we're trying to find some more stories you might like.
Ever since Patchogue-Medford High School's Key Club was established over a decade ago, it has always played a vital role in the community. Key Club International is the oldest and one of the largest service programs for high school students. Founded in 1925, this organization strives to encourage leadership through service to others. This year, our very own Key Club here at the high school embarked on an abundance of volunteer opportunities, both local and international. Headed by our AP Environmental Science teacher and Venture Crew Advisor, Dr. Borowski, and our current president, senior Lucas Hahn, PMHS Key Club was able to triple in size to over a 130 members! Several of our members also traveled to Albany at the end of March to attend the Leadership Training Conference, where they spent the weekend meeting fellow Key Clubbers from the New York District and participating in seminars. This article will highlight the several volunteer projects that the PMHS Key Club have participated in this year.
One of the most important activities that PMHS Key Clubbers dedicate themselves to is the local Soup Kitchen at the St. Francis Church/Holy Angels School in Patchogue. Every Saturday, volunteers sacrifice their Saturday morning to help out, devoting 3 hours each week to serving the needy and less fortunate. Volunteers help to organize supplies, prepare and serve food, and clean up after the breakfast. Over the course of the school year, many volunteers have even found themselves creating strong bonds with the dozens of patrons who attend the breakfast every week. Their willingness to wake up at 7 every Saturday morning is a great example of the powerful commitment and dedication the PMHS Key Club has to the Patchogue-Medford community.
Additionally, Key Clubbers participated in the annual 5K Toy Trot and the Patchogue River Cleanup. As some of you may know, the Kiwanis Club of Patchogue hosts this December run every year. Funds are collected for charity, and a variety of gifts are gathered for children across the community. This year, high school volunteers helped to pass out water, register participants of the race, and make sure the event ran smoothly. It was a great success! Another event Key Clubbers attended was the Patchogue River Cleanup. With the well-being of the environment in their minds, over 20 members helped to pick up trash and litter that had accumulated throughout the Patchogue River area. In the end, they were able to gather several bags full of garbage. It was an amazing experience to give back to the community and keep the Earth safe and clean at the same time.
But that's not all the Key Club has done for the Raider community this year! Recently, Key Clubbers began to volunteer at the Bristal Assisted Living Home in Holtsville at the monthly "Game Day at Bristal" event. As the Bristol is home to not only the elderly, but also to others suffering from Alzheimer's, Parkinson's and dementia, some might have felt uncomfortable volunteering at this establishment. However, a few members, including myself, were willing to step up to the challenge and see for ourselves what it was like. As it turned out, volunteering there was truly an amazing experience, especially when we recognized the home as a state-of-the-art facility. In the two times I attended the event, we not only were able to listen to the incredible stories that some of the residents told, but were given the opportunity to have lots of fun with them through an abundance of games. Throughout the afternoon, we would play games like "Chocolate Bingo" or "Balloon Volleyball", and it was delightful to see them smile and laugh. Other activities the Key Club participated in there included playing music for the residents, teaching them how to use computers, and helping to serve snacks. Furthermore, some Key Clubbers have also started volunteering at the Dew Drop Inn. This establishment in Patchogue is dedicated to "engage, inspire, integrate people of all abilities into a community environment providing friendship, love and fostering growth toward independence". Volunteers have come here to spend time with special needs kids and just have fun with them.
However, it's also important to acknowledge not only the effect of our Key Club in our own district, but its impact on the global community as well. At the end of March, we decided to expand our goals internationally- handmade Yuda bands were bought from Guatemala for a fundraising project, which some of you may have seen in school recently. Bracelets made of leather, string and stone were handed out to Key Club members to be sold over the course of two weeks. Each Yuda band was sold for $7, and in the end, the Key Club collectively made over a mind-boggling $1300! It was an extremely successful fundraiser, especially because all proceeds were given back to fight poverty and raise education initiatives in Guatemala and Zimbabwe. Hopefully, we can have just as much (if not more) success with our fundraising projects next year.
As our academic year comes to an end, our Key Club activities have also begun to come to a close. Our last planned event this year will be at the New York City Green Festival taking place at the renowned Jacob K. Javits Center. After helping out with registration, Key Clubbers will be given the opportunity to explore dozens of exhibits on "staying green", listen to over 50 inspirational speakers, and indulge in delicious new foods. It'll definitely be a blast! However, ending the year is both exciting and melancholic as we say goodbye to our advisor, Dr. Borowski, and our charismatic president, Lucas Hahn. They have both done so much to build PMHS Key Club to what it is today, and their presence will be missed in our community. I wish next year's club advisor, Ms. Scalzo, and our new president, Anson Zhou, yet another successful Key Club year next semester!

About the Writer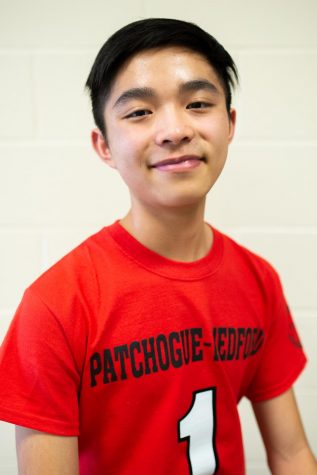 Justin Zhou, Co-Editor
Grade 12

3rd year staff member