An Insight Into the World of Science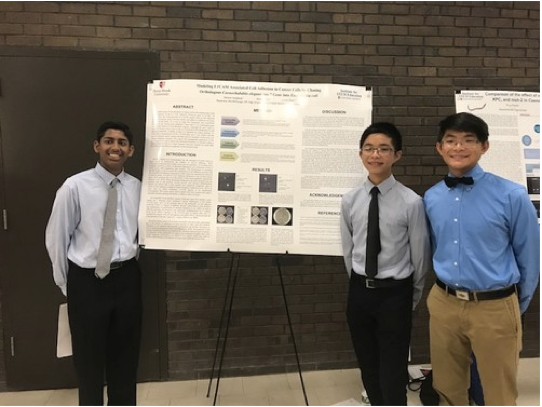 Hang on for a minute...we're trying to find some more stories you might like.
This summer, my brother and I were fortunate enough to participate in a program at Stony Brook University's Biotechnology Summer Camp. Yes, while everyone else was hanging out at the beach, we were stuck in a basement performing experiments for 8 hours a day. This program started in the beginning of July, and lasted for 4 weeks. Basically, 24 high school students are selected to participate in 2 weeks of learning lab techniques, followed by 2 weeks of independent research. Although this camp only lasted a month, I would later leave having a completely different outlook into the world of scientific research.
The first week of camp was intimidating; yet, exhilarating at the same day. On the first day, I walked into a room filled with kids way smarter than I was and all sorts of complex terms were being thrown around. I mean, these were kids getting 5s on their AP Bio tests their freshman year! We were given a binder containing the numerous labs we would do, from bacterial transformation to make E. coli cells glow green color, to extracting DNA from genetically modified chips. However, as the days passed, I realized I was getting used to the daily procedure, and by the end of the week, I felt well versed in the field of biotechnology.
Lab techniques and writing up a basic research paper were not the only things I learned at the camp. At the end of every week, we were required to make presentations about our experiments and findings as well as about ourselves. This ultimately forced all of us to become better public speakers, which I personally believe is an extremely vital skill. Another aspect we discovered involved our independent projects. Working with my brother and a friend from Plainview Old Bethpage High School, we were somehow able to formulate a project titled "Modeling L1CAM Associated Cell Adhesion in Cancer Cells by Cloning Orthologous Caenorhabditis elegans sax-7 Gene into Escherichia coli". Basically, we were studying the spread of cancer cells throughout the human body by analyzing a similar gene in microscopic worms. In this experiment, we had to take out the DNA from these worms and insert it into bacteria in order to model cancer cells. However, we soon hit major roadblocks that eventually hindered us from continuing our projects due to the lack of time. This was a major lesson in the realm of scientific research, one that we had to learn the hard way- not everything will go your way, but you just have to keep trying.
Although you may think so, the biotechnology camp wasn't just about nerdy experiments. I had a lot of fun playing games, making new friends, and having food parties as well. Every afternoon, we would grab lunch from Starbucks or the dining hall before going to have a picnic on the grass to talk about our completely different lives. There were people from Oklahoma and even Italy at this camp! Another thing we enjoyed were the special events that we had about twice a week. Guest speakers representing the career fields of research and clinical trials, forensics, and scientific journalism came to give a lecture and gave us a real insight on possible future careers. The instructors also hosted a bunch of fun activities throughout the month, including visiting the greenhouse, competing in a "donut fishing" contest, buying birthday cake to celebrate, and playing Minute to Win It. These events really helped us to bond together in a way that I hadn't thought was possible.
All in all, I truly enjoyed this program and would highly recommend it to anyone interested in the STEM fields, especially to freshmen and sophomores looking for something to occupy their summer with. Trust me, it's worth it. It was so much more than a learning experience, and I got to see for the first time what real research was like. I hope that others can have the same once in a lifetime experience that I was lucky enough to have!

About the Contributor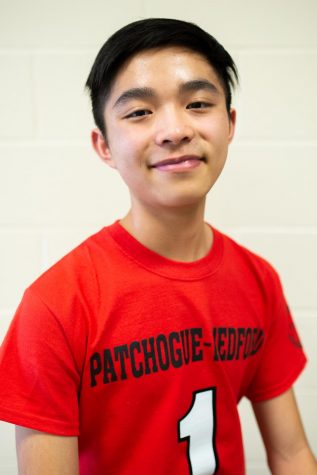 Justin Zhou, Co-Editor
Grade 12

3rd year staff member