Welcome to "Raiderville"
The new spirit section for home football games
What is Raiderville? 
Raiderbowl, Football games, School colors, Spirit week, community spirit,  homecoming ? 
Raiderville has it all! 
Community and school spirit is all around Patchogue-Medford this week due to many factors. Currently, Patchogue-Medford High School is ranked number 2 on the News 12 School Spirit Showdown. This goes to show how school spirited we are as a community the significance of calling yourself a Raider. 
School spirit was booming on Friday at Varsity Football's first home game. This game was played against Central Islip at 6:30pm and had an amazing turnout of spectators.
The game began by first honoring the veterans of the Patchogue-Medford Community. All veterans were asked to go out onto the field, as a thank you for their service to America.
This ceremony was very touching to all because it honors our local community members and shows them that once you're a Raider, you're always a Raider. 
When asking football team parent Ron Suda, "What does it mean to be a Raider" he replied: "Being a Raider is having pride, dedication, heart and perseverance. You have to have a positive mindset and play your heart out. Being a Raider is all the good stuff."
Being a part of the Raider community is truly something special.
"
"Being a Raider is all the good stuff.""
— Football parent Ron Suda
Not only was this game honoring the veterans, but it was also the first ever themed football game: red, white & blue.
Many of the spectators partook in this theme and supported America wear and school spirit.
The student section went all out with paint, American flags and necklaces. Not only were they dressed for the occasion but they were also very involved in the game leading chants, cheering and even doing the wave. 
Senior Jessica Panzarino said, " I'm proud to wear my school colors and support my team. Being a part of the Raiders means being a part of the Raider family".
The student section is a big part of the football games and the Raider community because of their great demonstration of school and spirit. 
Senior Football player, Jake Lamonica, said, " Having our community come out to all of our games and support us is really amazing and it makes us play better knowing we have everyone behind us." 
The Varsity Football team was undefeated, 2-0, going into this game and expectations were high for another win.
The Raiders played with their heart and community behind them that helped them earn the victory over Central Islip of 41-12 bringing their record to 3-0.
The Raiders are off to a great season and they always know that they have "Raiderville" behind them. 
About the Writer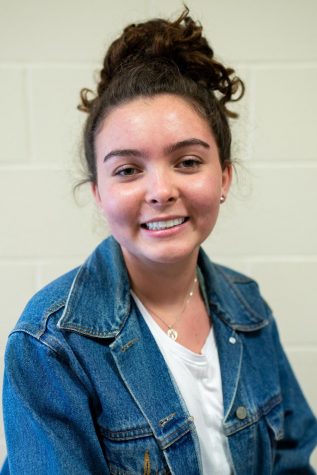 Stephanie Sheridan, Business Manager
Grade 11

"You can make anything a reality if you fight for it."