Mamba Lives On
"The most important thing is to try and inspire people so that they can be great in whatever they want to do" – Kobe Bryant.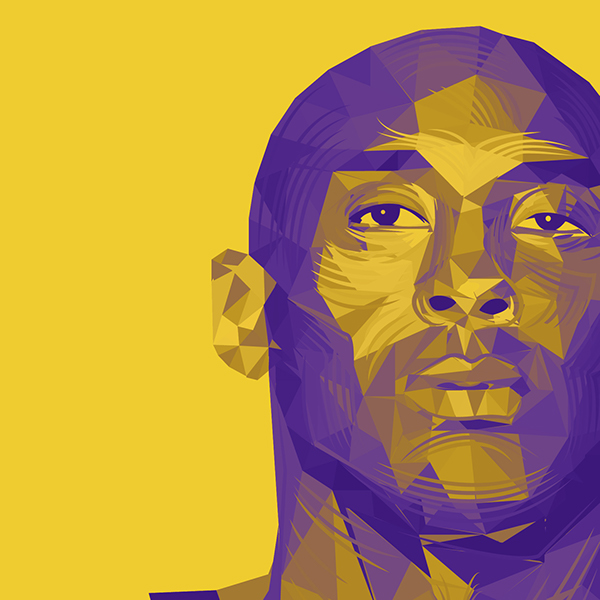 Kobe Bryant, NBA legend and future hall-of-famer,  was tragically killed on Sunday January 26th, in a helicopter crash near Calabasas, California. Bryant, 41, was among several victims including his own daughter, Gianna Maria-Obore Bryant who died at just 13-year-old.
      Kobe meant a lot to the NBA and its history. He is a five time NBA Champion, an MVP in 2008, and an eighteen time NBA All Star. He is ranked 4th All time in the NBA in career points scored, with 33,643 points. He was recently taken out of 3rd All time by Lebron James only days ago, who scored the record breaking points against the 76ers in Philadelphia on January 25, 2020.
      While Kobe was known as a legend in the NBA, that's not all he was known for. The true fans will remember Kobe for his "Mamba Mentality", something we have never seen before. Kobe showed us all what it meant to show passion in what we love. He showed this not just in his game, but also to his family and fellow peers. All his time and effort would go into what he enjoyed doing and who he loved to be around, and he has succeeded. This was the true meaning of his "Mamba Mentality". 
      Many of us have grown up watching Kobe since we were little. I am a Boston Celtics fan, and the Celtics are known to have a long-time rival with the Los Angeles Lakers. I was lucky to be able to watch Kobe as a kid consecutively. I watched Kobe perform in the 2008-2010 NBA finals against the Celtics.  Watching Kobe play gave me my true love for basketball. His passion, talent, and love for the game was something we fans have never seen before. Seeing Kobe pass upsets not just me but, every NBA fan out there. He was a part of our childhood, something we will never get back.
     His legacy extended beyond the court when Bryant created the Mamba Sports Academy in 2018 as a way for people of all ages to train and develop their skills of basketball to their full potential. He was a passionate educator and helped many learn the proper way of playing basketball and to believe in themselves. He touched the hearts of so many lives. 
      Kobe will be truly missed, along with his daughter Gianna. To all who are reading, please remember this: time is not given, you never know when it all could end. Tell your family you love them every day. Tomorrow is not promised. Rest In Peace to Kobe "Bean" Bryant. You will truly be missed. 
Leave a Comment