The Music Video That Everyone is Talking About
Arianna Grande's new video makes a record breaking debut.
Hang on for a minute...we're trying to find some more stories you might like.
"Thank U, Next" Ariana Grande's latest single has been at the top of the charts for the past month. For three weeks, it has held its position at #1 on Billboard's Hot 100 Chart. On this premise, a song so highly acclaimed would need a video equally praiseworthy. It's safe to assume that the music video would have to be strictly out of the ordinary. And that it is.
Dropped on Friday, November, 30th, the highly anticipated music video for "Thank U, Next" features Grande's take on her favorite chick-flicks of the '90s/'00s: Mean Girls, Bring It On, 13 Going On 30, and Legally Blonde. In its essence, it's a video paying tribute to the iconic movies that have made Ariana into the person she is today; they are all driven by strong female leads who navigate through relationships and breakups.  
For this reason, it fits hand in hand with the message of the song, which is to acknowledge the lessons that her exes have taught her. Ariana's recreations of her favorite scenes are successful, so much so that original actresses of the movies have offered their praise. Jennifer Garner who played Jenna Rink in 13 Going on 30, Reese Witherspoon who played Elle Woods in Legally Blonde, and Lindsay Lohan who played Cady Heron in Mean Girls all responded with an appreciation of Ariana's renditions. Jennifer Garner also graciously added that "@Arianagrande looks more like Jenna Rink than I ever did!" on her Instagram story.
Ariana Grande adds a new flavor to each scene but retains the core of each movie in the process. A prime example is through her portrayal of Mean Girl's Regina George, in which her "Burn Book," is not used to spread hate but gratitude towards her previous boyfriends.
 The video also contains a slew of star cameos. Jonathan Bennet and Stefanie Drummond, who played Aaron Samuels and Bethany Byrd, in the original Mean Girls movies, both make appearances.  Jennifer Coolidge, who played Paulette in Legally Blonde, also revisits her role in the video.
Among other stars featured are Ariana's former Victorious co-stars Matt Bennet, Elizabeth Gillies, and Daniella Monet, as well as singer Troye Sivan and YouTube personalities Colleen Ballinger and Gabi DeMartino. Kris Jenner portrays Regina's 'cool' mom from Mean Girls cheering in the audience in the "Jingle Bell Rock" scene. 
The song "Thank U, Next" broke multiple records. So, it's no surprise that the music video did as well. It's the biggest music video debut in YouTube history. Reaching 55.4 million views in only 24 hours and reaching 100 million views just four days after its release, it set new records with no problem.
The records were previously held by "Idol," by BTS and "Hello," by Adele respectively. On top of that, it is the fastest video to gain one million likes, achieving that title in only 33.9 minutes. It also broke the record for the most viewers watching at the same time, according to Youtube's Premiere Scheduling feature, with 829,000 viewers.
This music video did not disappoint. It's a light-hearted, nostalgic, and fun reflection of the song itself. Fans enjoy the unique quality of Ariana's songs and videos, but she has truly outdone herself with "Thank U, Next." Everyone should definitely watch it — it's so fetch.

About the Contributor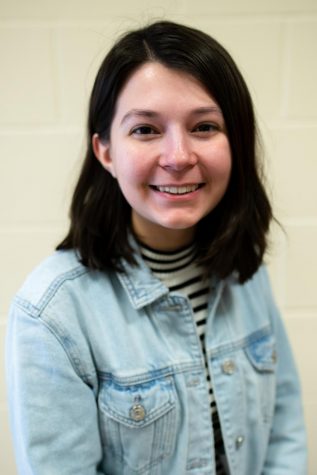 Elizabeth Niemiec, Staff Writer
Grade 11

"What a wonderful thought it is that some of the best days of our lives haven't happened yet." - Anne Frank