Chelsea Chimes In: Top 5 Broadway Shows to See in 2019!
Mark your calendars and start saving! Broadway has a lot of great shows in the works this year bursting with talent. Check out what's in development or currently in previews.
Hang on for a minute...we're trying to find some more stories you might like.
Beetlejuice
Opening: April 25, 2019

A musical adaptation of the supernatural 1988 film from Tim Burton. Lydia Deetz is a strange and different teenager, possessing an unusual obsession with death. To Lydia's advantage, her new house is haunted by a recently deceased couple and a degenerate demon. When Lydia summons this ghost to scare away her intolerable parents, Beetlejuice comes up with the perfect plan, involving exorcism, arranged marriages and a Girl Scout who gets scared out of her wits.
Be More Chill
Opening: March 10, 2019

A socially awkward teenager, Jeremy, has it rough with his dad not being bothered to do anything since Jeremy's mother walked out on them. But Jeremy's life is suddenly transformed when his cool classmate, Rich, suggests he ingest a supercomputer in pill-sized form called "The Squip".  Swept up in his newfound popularity, Jeremy begins to lose himself and forget his old friends. Jeremy eventually learns that the "squip" is definitely more villainous than simply helping socially-awkward teens, which was not what he expected.
Moulin Rouge!
Opening: July 25, 2019

From the big screen in 2001 to the big stage in 2019,

Moulin Rouge!

 is set in Montmartre Quarter of Paris, France, during the Belle Epoque at the climax of the 20th century. It is a story about Christian, a young composer, who ends up falling in love with cabaret actress Santine, the star of the Moulin Rouge. However, she has been promised by the manager to a Duke in return for funding his next production. With every forbidden love, comes secret meetings. As Santine's wedding day creeps up, she has been hiding more than both the Duke and Christian thought.
Tina: The Tina Turner Musical
Opening: Fall of 2019

From Nutbush, Tennessee, to becoming the global queen of rock 'n' roll, Tina Turner didn't just break the rules, she rewrote them. This stage musical takes us through the untold story of a woman who dared to change the rules with the bounds of her age, gender, and race. The "Proud Mary" singer appears to be the last performer to have a jukebox musical based on her, with "The Cher Show" and "Beautiful: The Carole King Musical". With the musical already showing in London, fans are more than ecstatic to see the show come to New York City in the fall of 2019!
Hadestown
Opening: April 17, 2019

The show inspired by the old Greek myth of Orpheus & Eurydice, follows songwriter Orpheus and his muse Eurydice, living it up & falling in love. Eventually, the young lovers realize they can't survive on songs alone. Tempted by the promise of luxury, Eurydice is lured to the depths of the industrial Hadestown. On a quest to save her, Orpheus sets on a journey to the underworld where their trust is put to a final test. The show is inspired by traditions of classic American folk music and vintage New Orleans jazz.
The year of 2019 looks incredibly promising for Broadway. Come on down to experience the newfound magic firsthand! I know I'll definitely be planning a visit or two to one of these fantastic shows!

About the Photographer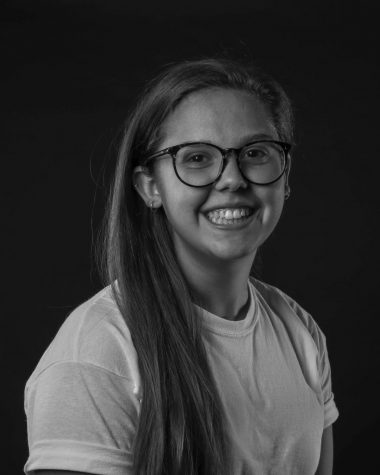 Phoebe Lawson, Staff Writer
Phoebe is in her senior year of high school and has been a dedicated part of the school newspaper and Journalism class since her freshman year. Although...