My Thoughts on Bachelor Nation
Let's just say if you are not a person who watches The Bachelor you might want want to click elsewhere. I am a hardcore "Bachelor Nation" fan. Every Monday you can find me in my room with a bunch of snacks the volume on full blast and my eyes glued to the television.
On this season of The Bachelor, "Pilot Pete" is back for another try at love. Thirty women are all fighting to be Peter's co-pilot and wife. Many people complain about the show and aren't a fan of the drama, but what do you expect when a lot of women are trapped in a house with no phone, just waiting to get a one-on-one date and develop a connection with the bachelor. This season has a lot of lies, backstabbing, look-alikes and crying. Oh my goodness, there is a lot of crying. 
At the end of every week there is a "Rose ceremony" where he hands out a certain amount of roses to the girls he has the deepest connection with. Through the weeks we learn more about the girls while they take on crazy competitions in order to prove their love for Peter. A few weeks ago the girls went to a professional pillow fight. Yes, grown women hitting each other in the face with pillows. One thing you need to understand about the show is that you cannot take it too seriously. By the end of the season it gets more serious and meaningful but, until then enjoy Victoria F's crying sessions, Kelsey fighting over a "special" bottle of champagne and Mykenna giving meaningless speeches. 
One thing you'll find is as the show progresses you will have favorites and people who you just can't stand. I love Madison. She is one of the more normal girls that does not get a lot of screen time but is "a real catch". I personally think she is too good for Peter. On the other hand, someone like Hannah Ann would be perfect. Both a little weird and closed off. I can't say I watch the show for the guys because this season Peter is just "not it". He doesn't share anything about himself and he gives into the drama. He kind of reminds me of a blank canvas.
We are headed towards the end of the season, there's four girls left and next week is the "hometowns" episode. That's when the couple go to their hometown and meet the family. Remember when I said eventually it gets serious? Well, this is it.
My personal prediction for the bachelor is that Hannah Ann will probably win. He seems to really enjoy all the female company but I think they would be good together. Natasha was kicked off right before hometowns but, I think she would make a great bachelorette (hear that Chris Harrison?). Madison is too good for anyone really and deserves someone like Tyler C (he's from Hannah B's season of The Bachelorette). These last four girls I knew would most likely make it to the end just because I've watched most seasons.
After someone makes it through one season you'll most likely be hooked. I'm really excited to see the last few weeks of the show. Then after that it's "Bachelor in Paradise" time. I really do watch The Bachelor all year round. 
Let me know who your favorite contestant is or just your thoughts on the show in the comments below. 
About the Contributor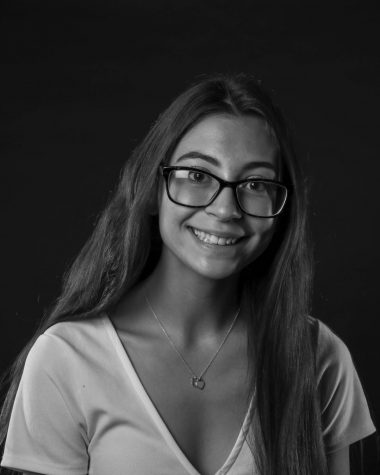 Nicolette Savattere, Assistant Editor for Public Relations
Nicolette Savattere is a senior at PMHS and it is her third year on The Red and Black.  She enjoys watching TV, trying new restaurants and being a co-anchor...