Exploring our AFJROTC program at PMHS
For our JROTC kids at Patchogue-Medford High School, the AFJROTC program is more than just a class — it's like gaining a second family. When they enter the program, they already have a great group of friends that are ready to look out for them. The cadets have great bonds with each other and JROTC provides a sense of freedom for them. There are many benefits to joining the JROTC program as it counts towards graduation credits, can provide a credit towards college level ROTC programs, and allows students to compete for scholarships. Joining the program can look great on a resume, and while military commitment is NOT a requirement, those who do wish to enlist in the military after high school can receive a higher rank.
This year, PMHS has welcomed a new AFJROTC instructor, Major John Francolini, to the program. Maj. Francolini is a retired United States Air Force Major, and has lots to share with the cadets. Alongside Maj. John Francolini, Master Sergeant Joe Picone has lead and instructed these Cadets. According to PMHS principal, Dr. Randy Rusielewicz, "The PMHS AFJROTC program has been a mainstay at our school for several decades and a program which we are very proud of. Many of our former cadets have gone on to do great things and become very successful after graduating which they attribute to this program. They mainly cite the camaraderie, organization skills developed, and being a part of a successful team to mention a few." Our JROTC program has been around since 1974, and currently, there are 93 students enrolled for the incoming school year. The AFJROTC program hopes to see more kids from the middle schools and the high school enroll.
"
It changed me to be a better person"
— One AFJROTC cadet from a survey
The AFJROTC program helps change students into better people by teaching them military values. The Cadets learn self-discipline, citizenship, a sense of responsibility, as well as the curriculum that includes Aerospace Studies, Leadership and Management, and Health and Wellness. Many students who participated in an anonymous in-class surveyed stated that they liked the after school activities and class curriculum. "It changed me to be a better person," one Cadet said.
Since joining the AFJROTC isn't just about the class, the Cadets find themselves participating in many after school activities regarding the program. The Cadets participate in parades, color guards, model rocketry, drill competitions, cadet leadership school, a military ball, field trips, and many other events throughout the school year.
AFJROTC classes are considered as an elective and are offered for all four years of high school. Each class is a credit, and uniforms and course material are provided for the Cadet at no cost. If interested in enrolling in the class, please contact Major Francolini or Master Sergeant Picone to learn more about what it means to be a Cadet.
About the Writer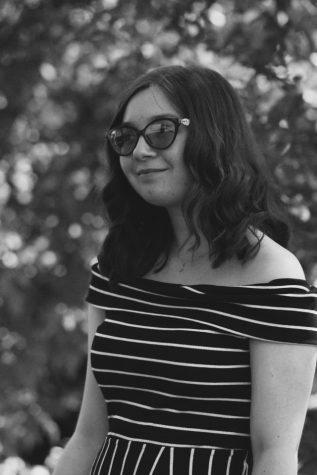 Nicole Niemiec, Senior Staff Reporter
Adelphi Quill Award Winner - 3rd Place, Most Outstanding Reporter (2018)

Grade 12

"You can never be overdressed or overeducated." - Oscar Wilde