Letter from (the new) Editor in Chief
Meet Sarah Bacon, our Editor in Chief for the 2018-2019 school year
The Patchogue-Medford High School newspaper, The Red and Black, has been around since 1928. Over the last two years, the paper was revamped and has taken its place online. With the help of our amazing staff and past Editors in Chief, Hailey Julian and Mike Alduino, The Red and Black has been expanding for these two years. We have added a broadcast segment, Raider TV, been recognized as a SNO distinguished site twice, and were awarded Best High School Media Outlet by the Press Club of Long Island for the 2017-2018 school year.
We have also recently taken on social media. The Red and Black staff would like to invite students, families, and faculty to follow our official Twitter account: @PMHSNews_RnB. We are also active on Facebook and Instagram @pmhsredandblack. On all of our accounts we post information about Patchogue-Medford High School, The Red and Black, and events going on in our community. We also encourage students to send us new ideas through our social media and give us feedback on articles.
My goal for the paper next year is that it becomes a place where students and families go to for all of their Pat-Med news. Whether it is to read articles from the health and fitness section, have a laugh with our Raider TV crew or learn about events going on in our community, we want to be Patchogue-Medford families' main source of information.
We encourage everyone to join The Red and Black during their time at Patchogue-Medford High School. There is a place for everyone in our paper. We have health, sports, Raider community and opinion sections. The more students that get involved in the paper, the better it gets. We want a diverse paper where everyone can find articles they are interested in. We would love for you to help us make that happen. You have the opportunity to make this year a great one and get involved in an award-winning paper. From everyone at The Red and Black, weare looking forward to a great 2018-2019 school year!
About the Contributor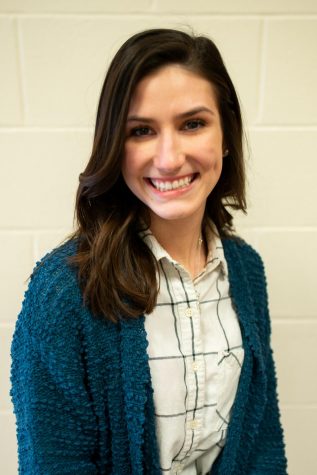 Sarah Bacon, Editor in chief
Grade 12

"Life isn't about getting and having, it's about giving and being." -Kevin Kruse