The Service Component of NHS
On May 23rd, 2018, Patchogue-Medford's National Honor Society gained new members. Although the newcomers were primarily juniors, a few seniors were inducted into the society as well. Not only is acceptance into this society a great accomplishment, but it is an impressive extracurricular that one may list on his or her college application.
Getting accepted into National Honor Society is no easy task. It requires a glowing application that is reflective of multiple aspects of the student. Such aspects include: service, scholarship, leadership, and character. Obviously, the more activities listed on one's application, the greater the chance he has on getting accepted into the society. Unfortunately for some, whose applications may lack in certain areas, they will not get accepted. According to senior, Ana Pedrosa, "Even though my involvement in school activities was there, my application was lacking in community service activities." Ana was denied acceptance into the society as a junior, but accepted as a senior. The process of admitting students, carried out by a secret group associated with the society, are diligent in who they select as its new members, making sure the applicant is worthy of acceptance through the extent of his or her involvement.
An important thing to note is the service aspect of getting into the society. This aspect really does not go away once one is accepted. In fact, it becomes even more important as the society requires one to complete multiple acts of community service to maintain one's status. Some of these acts include: helping out at after school events, volunteering at the soup kitchen, and making baskets of supplies for the needy. Each act of service is usually worth half a credit while a student needs a minimum of two credits to graduate the society.
Even though one needs only two credits to maintain his status in the society, he usually accumulates many more than that. This is because the nature of those who are a part of the organization is usually a giving one, yielding multiple acts of service by the time they graduate. Plus, members tend to volunteer even in the absence of an opportunity to receive credit. This can be seen especially through the amount of members set to take part in the ALS Ride for Life event, which is to be held at Patchogue-Medford High School, hosted by the National Honor Society, on Friday June 1st, 2018. More information about this event can be found at https://alsrideforlife.org/ All in all, the society is not all about one's status, but instead, really making a difference to help impact both the members of the society, and those who receive their services, in the best way.
About the Contributor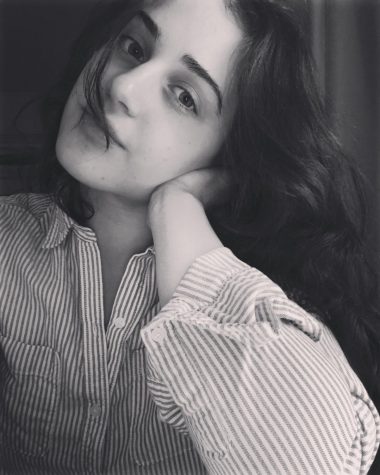 Julia Keiffert, Staff Reporter
Gr. 12

"If your dreams don't scare you, they're not big enough."